Board Member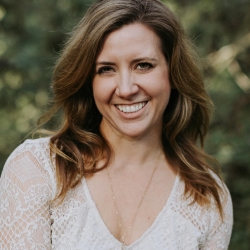 Kelly is a passionate advocate for the outdoors, where she spends a considerable amount of time hiking, cycling, and exploring the backcountry. Her favorite memories in nature are from her long distance backpacking adventures, including the 220-mile John Muir Trail and the 175-mile Tahoe Rim Trail.

Indoors, Kelly is the director of corporate reputation at Levi Strauss & Co, one of the world's largest brand name apparel companies and a leader in delivering profits through principles. Prior to joining Levi Strauss, Kelly led communications for several fast-growing initiatives at Alphabet and Google, including Google Fiber, emerging projects at X (Alphabet's innovation lab), and Google.org. Prior to joining Google, Kelly worked in marketing and communications for Omidyar Network, a philanthropic investment firm backed by eBay founder Pierre Omidyar. Her 15 years of experience in communications has largely focused on the intersection of business and social impact.
Originally from Northern Virginia, Kelly made her way to California more than a decade ago, where she graduated with an MBA from the Haas School of Business at Berkeley. She holds a BA in English from Duke University. A recent transplant to Marin after a decade of city living in San Francisco, you can find her exploring the trails on the weekends with her husband and son, Skyler.