Board Chair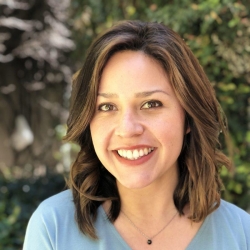 Sonia has a background in nonprofit programming and organizational development through leadership recruitment. At Waldron, Sonia brings her lens of community work, passion towards equity, and a strategic mindset to implement inclusive recruiting efforts to diversify leadership in the social sector. Prior to Waldron, Sonia established the Bay Area site for The Posse Foundation where she built the nominating network and recruited diverse, student leaders for prestigious full-tuition scholarships to Boston University, The University of Puget Sound, and Lehigh University. As a Trainer, Sonia was responsible for Scholar retention on campus by implementing inclusion strategies, facilitating on-campus events, and serving as a liaison between Scholars and University administration.
Sonia has also dedicated her career to education equity through youth and family programs in Southern California and Madison, WI. As a Programs Manager, she built programming using a restorative justice approach to support Latinx families and marginalized communities. Some of the programs she established and implemented were: El Centrito's STEAM Academy, Family Literacy Program, Nuestras Voces, ComVida, El Club de Pesca / Fishing Club.
Outside of work, you can find Sonia painting, exploring the outdoors, partaking in DIY's, and reading. Sonia has had a keen appreciation for the outdoors since she was a child growing up in Southern California. Her first family trip to Kern River was a pivotal moment in her life, since it sparked curiosity in nature. Although not an environmentalist by training, Sonia values the transformative power of the outdoors.