Training & Support Program Associate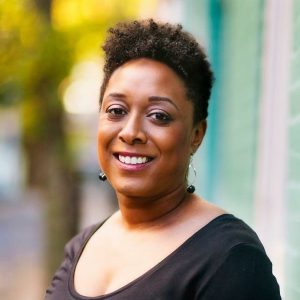 Kentina (she/her) serves as the inaugural Program Associate for the Training & Support team. In this role, she is responsible for all things administrative-related for both existing and prospective clients who look to Justice Outside for training, coaching, consulting, and/or technical assistance to fulfill their organizational DEI goals.
Kentina has a diverse vocational background with time spent as a commercial insurance underwriter, a spiritual care provider working in hospitals and retirement communities, a program director at a progressive, multifaith nonprofit doing advocacy work on issues related reproductive justice and LGBTQ inclusion, and most recently as a co-owner with her spouse of a Black, queer, womanist independent consulting firm. With this background in mind, Kentina brings to Justice Outside a wealth of experience with client relationship building & management, systems implementation, and a deep appreciation for and commitment to the causes of bodily autonomy and freedom for Black and brown people broadly, and Black women and girls specifically.
In her spare time, you can find Kentina traveling domestically and internationally, waxing poetic about her latest audiobook listen, enjoying live music, and eating ice cream.
To contact Kentina, email her at kentina@justiceoutside.org.