Training & Support Manager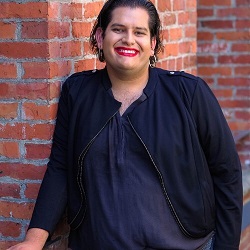 Mileena Kittel-Muhammad (she/her) is a proud Seattleite. She grew up in the CD (Central District) of Seattle and has experienced firsthand the impact gentrification has on low-income communities of color. Mileena became the first in her family to graduate from university when she earned her B.A. from the University of Washington. Growing up in a city that was rapidly displacing communities of color due to the tech boom and recession of the 2000s was extremely influential in shaping her values and ethics into what they are today.
Mileena has spent the last decade working in education, politics and marine conservation. Throughout her career she has adopted a lifelong learner lens and deeply invests herself in strengthening her anti-racist, pro-love-and-community approach to activism and work.
Mileena's passion for the outdoors started at an early age as her parents always made sure to find time to escape the city and explore the natural beauty of the Pacific Northwest. Her passion for environmental justice came from learning that racial justice, queer liberation, feminism and conservation are all tied to one another and cannot and must not be addressed in siloes.
In her free time, you can will often find her reading the latest X-Men comic, watching Grey's Anatomy (has she mentioned she's from Seattle yet?) or playing video games.
To contact Mileena, email her at mileena@justiceoutside.org.