Communications Manager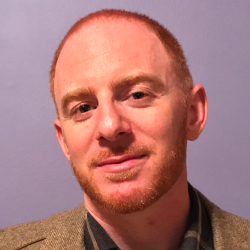 Raphael Cohen is a writer, editor, and youth advocate who has spent the bulk of his professional career working at the intersection of arts and education.

Born and raised in New York, he's called Oakland home since 2001, and has taught creative writing, digital storytelling, and contemporary literature at multiple Bay Area schools and community centers. Raphael was introduced to outdoor education as a literary arts specialist and program director at Camp Hayden Marks of the Fresh Air Fund, a non-profit organization providing free summer camp experiences to youth from New York City neighborhoods experiencing the impact of racial and economic injustice. There, he piloted multiple initiatives to develop a camp culture centered on social awareness, equity, and inclusion. He's thrilled to be returning to this work as Justice Outside's Communications Manager, where he looks to share and build upon his extensive writing, storytelling, and marketing experiences, in support of strengthening the organization's reach and impact.
Prior to joining Justice Outside, Raphael worked as a site manager at Writing Pad, a creative writing school for adults in San Francisco, and as a writer and editor at Know Yourself, an Oakland-based company developing dynamic educational materials on human anatomy and "self-literacy" for elementary school-age children and their families.
Raphael earned his Bachelor of Arts from San Francisco State University and his Master of Fine Arts from Mills College. In his downtime, he loves lounging by Lake Merritt, playing pick-up basketball, and reading and writing about the history of athlete activism.