Director of Grantmaking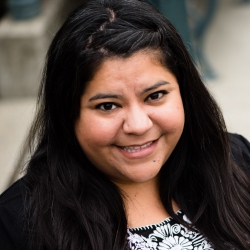 For Rena (she/her), her love for this work boils down to her personal experience of loving the outdoors, not feeling like she was represented and receiving messages that she didn't fit into the "outdoorsy" white-centered narrative. She never wants someone to walk into an outdoor space and feel that they don't belong. In her role, she works toward racial equity in the outdoor field by building power with Leaders of Color through grantmaking rooted in relationships. She is proud to work daily to honor their outdoor leadership, strengths, and our collective communities' connection to the outdoors.
To contact Rena, send her an email at rena@justiceoutside.org.