Today, as we continue to honor Black History and Black Futures, we're thrilled to share a guest post from Raquel Gomez, Founder and Program Director of Atabey Outdoors, one of our 17 inaugural Liberated Paths grantees. In serving Black and Brown girls between the ages of 9 and 12, Atabey Outdoors provides a safe place for girls of color to explore the outdoors through experiences that help enhance emotional, mental, physical, and social growth, such as urban farming, astronomy, camping, and much more.
–
It's 1994 and I am taking my first solo flight outside of the US. My parents are sending me to the motherland, Dominican Republic. There's a catch: I am only 7 years old. I've barely lost all my baby teeth! Leaving the country is a big deal even as an adult, but even more so for a child. And here I am, excited as can be, to be traveling hours away from everything I know, for a whole month.
Even as a child, I was never one to shy away from adventure. But when my aunts told me we were going to stay a week in "El Campo" – which is what Dominicans call the countryside – I remember feeling very nervous. Dirt roads, little to no electricity, and the only form of play was identifying bugs and swimming in a creek? No way, that doesn't sound like fun at all.
When we arrived, it was worse than I thought. It kind of smelled like garbage at first, and the dirt road was so bumpy that I felt sick. There were lots of folks riding on motorcycles or packed in bunches on the back of pick-up trucks. Women walking with five-gallon water jugs or baskets of fruit on their heads. Everyone's clothes were worn and dirty. When we pulled up to the "house," I couldn't believe my eyes. It was only four cement walls and a metal roof. The windows were just squares in the walls, no glass.
Day two arrived and it was time to go swimming in "el rio" – the river. As an avid swimmer, this was the only part I looked forward to. But I had never swam in the woods before. We hiked up to the river and I could see the rocks and fish swimming below (unlike the dirty lake back home). Immediately intrigued, I dipped my toes in and a chill ran through me, from the ground up, one body part at a time. A restart button had been pressed – all of the negative thoughts about this place had suddenly been deleted. My vision changed. I could see bright colors around me – the blue sky, white clouds, tropical green trees and plants growing alongside the river, not to mention all the more subtle shades of the rocks in the water. I looked up and in the distance it looked like a green screen. I had never seen such massive mountains in my life! Right then, I felt differently about this place. I heard Spanish music blasting and my cousins laughing and splashing. The smell of garbage disappeared. Now there were new aromas in the air – fish being prepared on the grill, freshwater, and algae. I thought to myself, "This is my new favorite place."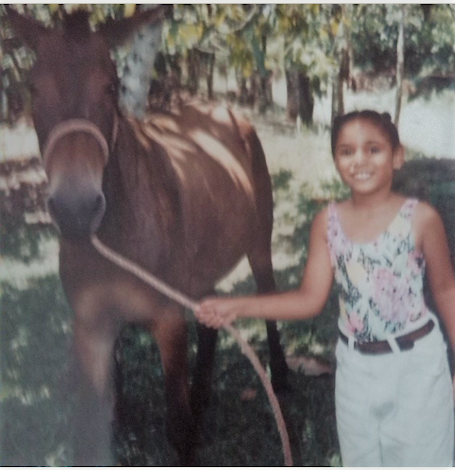 Growing up I was raised in predominantly white schools and neighborhoods, which gave me the opportunity to try outdoor activities like swimming, rollerblading, and rock climbing. I always felt welcomed but never truly understood. It was always as if I was living a double life. Doing all the stuff I enjoy with my white friends, then coming home to my AfroLatinx community. My home community never understood why I liked outdoor adventure so much and my white friends never understood why I ate rice and beans everyday and could speak Spanish better than them in class, or why my parents would send me to Dominican Republic by myself. Never truly feeling like I fit in, I spent most of my life as a chameleon – blending in with my surroundings. As a kid, I dreamed of creating a space where my love for the outdoors and staying connected to my culture did not have to be mutually exclusive.
As an adult, I have had the chance to travel to many different states and countries. I have tried countless outdoor sports for the first time, ones that some kids grew up experiencing from a young age. I have pushed myself to feel comfortable in uncomfortable white spaces, in an effort to do the thing I love most – experience the outdoors and expose BIPOC youth to outdoor adventure. I have dedicated hundreds of hours of my life to teaching both white and BIPOC youth about rock climbing, canoeing, camping, team building, and other outdoor activities. I've had the chance to create positions within organizations that would allow me to expose more Black and Brown youth to the outdoors. I would like to think I received opportunities such as these because of my skills and qualifications, but from time to time have wondered how many of those opportunities were only available to me as a token representative of the BIPOC community. Why aren't there more spaces and organizations dedicated to diversifying the outdoors?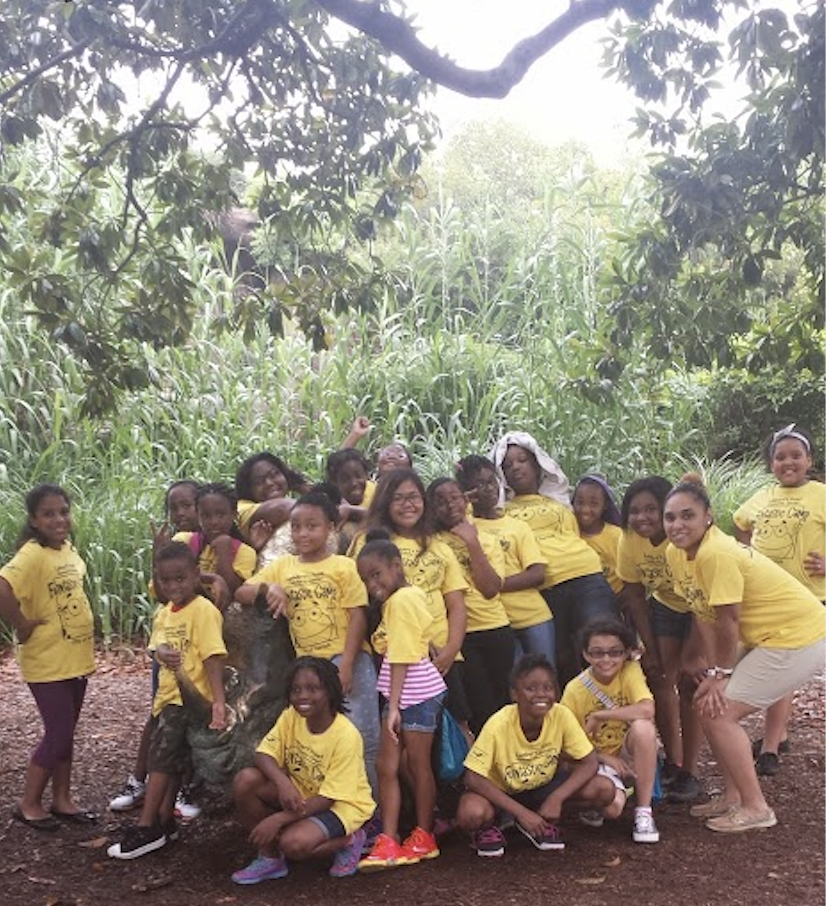 With that question in mind, I recently realized it was time to create that space I dreamt of as a kid. It's time to educate the BIPOC community on how the outdoors can positively benefit our lives, and that we have every right to experience nature in all the ways white people have for so many years. Really, BIPOC folx have been outdoors forever; we are the community who paved the trails in US National Parks before white people decided it was cool to hike. It's time to address the issues of inequity and lack of access to the outdoors for Black, Indigenous, and People of Color. It's time to openly speak on the history of generational trauma, systemic racism, and forced agricultural labor that promotes a negative connotation around enjoying the outdoors for BIPOC folx. It's time to reclaim our history and normalize Black people outdoors! In that spirit, I created Atabey Outdoors.
Atabey Outdoors is an outdoor adventure-based enrichment program for Black and Brown girls, ages 8-12. Beginning in Phoenix, Arizona, with the aim of growing into a national program, Atabey is more than just BIPOC youth experiencing outdoor activities and having fun. Girls will learn about hixtory, stereotypes, and lack of access when it comes to outdoor adventure and the Black and Indigenous community. PLUS, girls will learn new skills to enhance their physical, emotional, cognitive, and social growth. At Atabey Outdoors, girls are welcomed at ALL levels and experience. We especially encourage those who may feel how I felt as a young girl, riding into the wilderness in Dominican Republic – scared, apprehensive, and confused on how people actually have fun in the woods. Our vision is to ensure BIPOC girls feel safe, comfortable, confident, AND worthy of taking up space outdoors.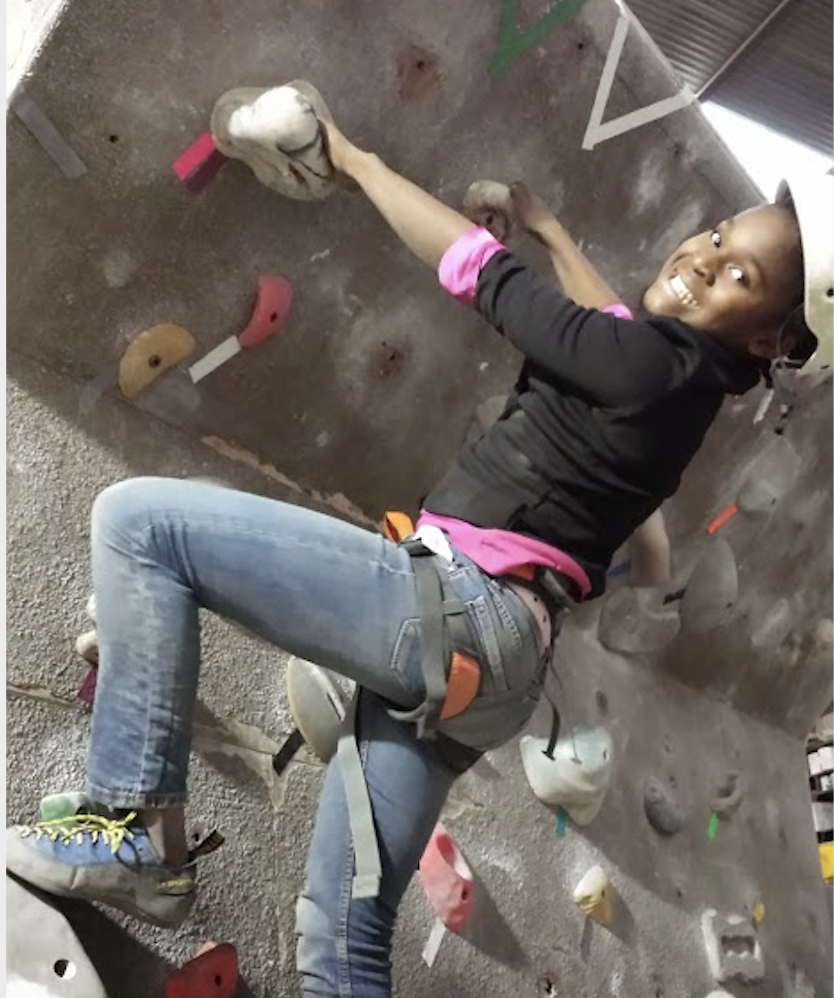 I invite you to learn more about Atabey Outdoors on Instagram (our website www.atabeyoutdoors.com is coming in March) and join me on this journey!