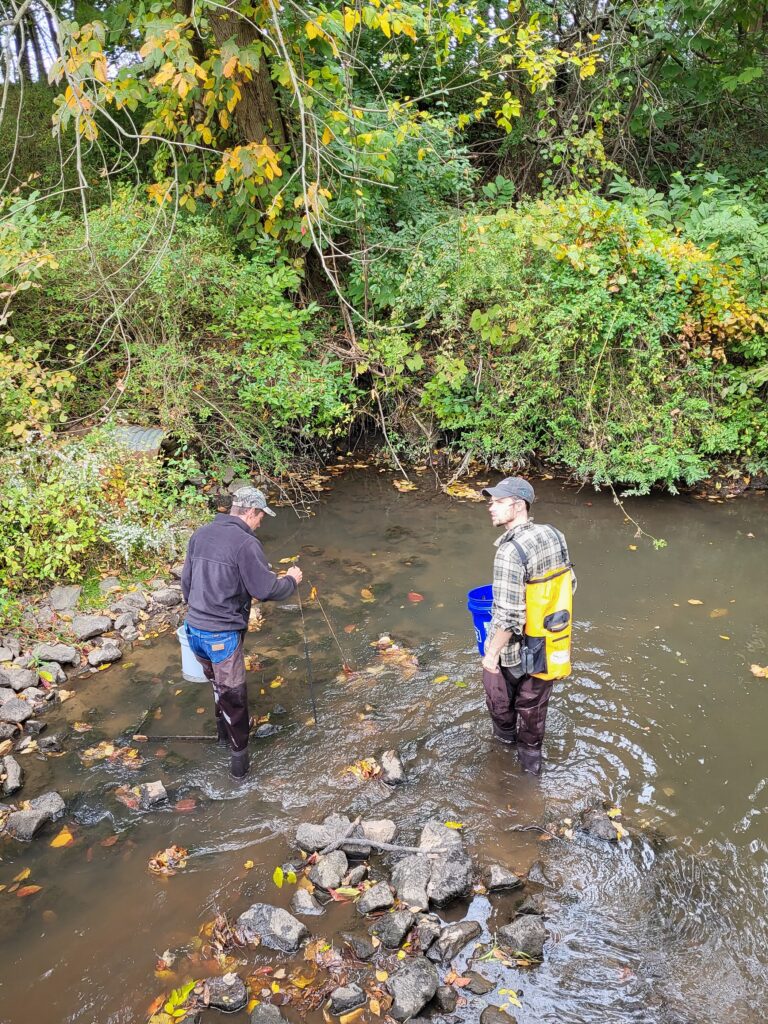 This project will bridge formal science education with informal science education by integrating our traditional ecological knowledge regarding environmental stewardship with an innovative Environmental DNA (eDNA) approach to better understand and restore our ancestral Leipsic River watershed. 
At the forefront of interest in this proposal is the conservation of the world's most threatened and endangered freshwater faunal group, the freshwater mussel. Historically, 8-12 species were found in streams throughout the Delaware Estuary, but now are rarely found. Our interest is to identify portions of our watershed that are suitable for freshwater mussel reintroduction through the aid of newly developed eDNA research methods. We not only seek to detect where mussel species occur in our watershed but also to detect their vital fish hosts, which aid in completing the mussel's reproductive life cycle. Typically, mussel surveys consist of visual searches, which have several challenging factors when it comes to detection (e.g. well camouflaged, some species burrow deeper in the stream substrate than others, etc.) eDNA methods will assist in detecting species more effectively with less effort.
Our interdisciplinary approach includes our long-term partners at the Lenape Indian Tribe of Delaware, Stroud Water Research Center, the Partnership for the Delaware Estuary, Alvernia University and the University of Delaware. Aligning with these partners will broaden the scope of our project to include a diverse group of experts from multiple fields.
We intend that Lenape tribal citizens and associated community members will gain a deeper respect for our ancestral lands/watersheds, feel empowered and better prepared to further their informal and formal education, and become cultural ambassadors of the Lenape people while restoring the health of the Leipsic Watershed.