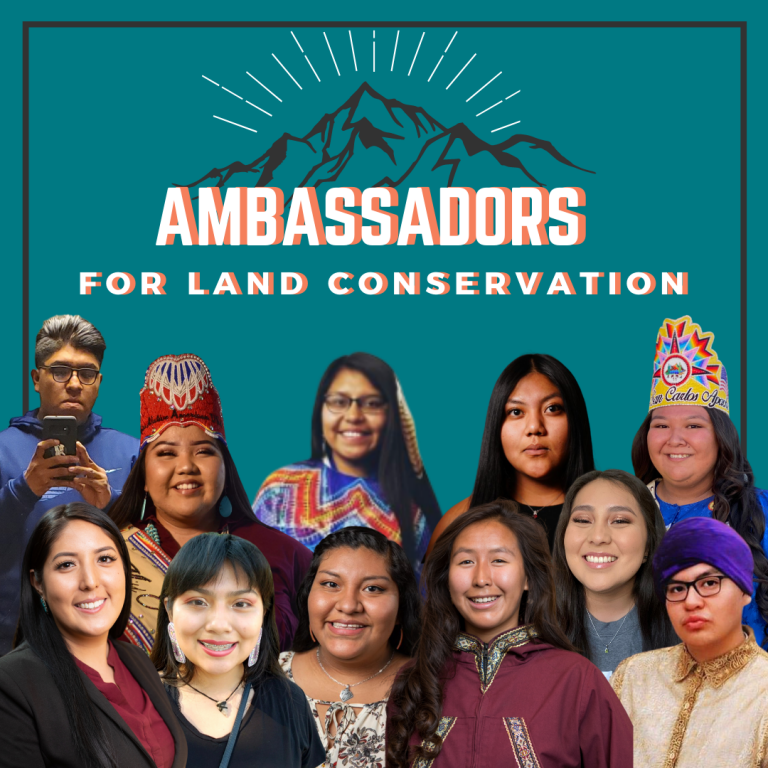 The Center for Native American Youth (CNAY) at the Aspen Institute is national education and advocacy organization that works alongside Native youthㄧages 24 and underㄧon reservations, in rural villages, and in urban spaces across the country to improve their health, safety, and overall well-being.
Ambassadors for Land Conservation is a cohort program that serves as an opportunity for Native youth and young adults to protect and preserve their ancestral homelands while developing personal leadership skills and fostering community with other Native youth.
By helping Native youth become cultural knowledge keepers of land, waterways, and sacred sites, the program allows them to advocate for better policies that protect these spaces.
The inaugural cohort of Ambassadors for Land Conservation consists of 11 youth representing Navajo, Hopi, San Carlos Apache, Hualapai, and Tohono O'odham communities, advocating for the protection and preservation of the Grand Canyon and addressing the growing concerns of uranium mining and manmade disruption in that sacred space.