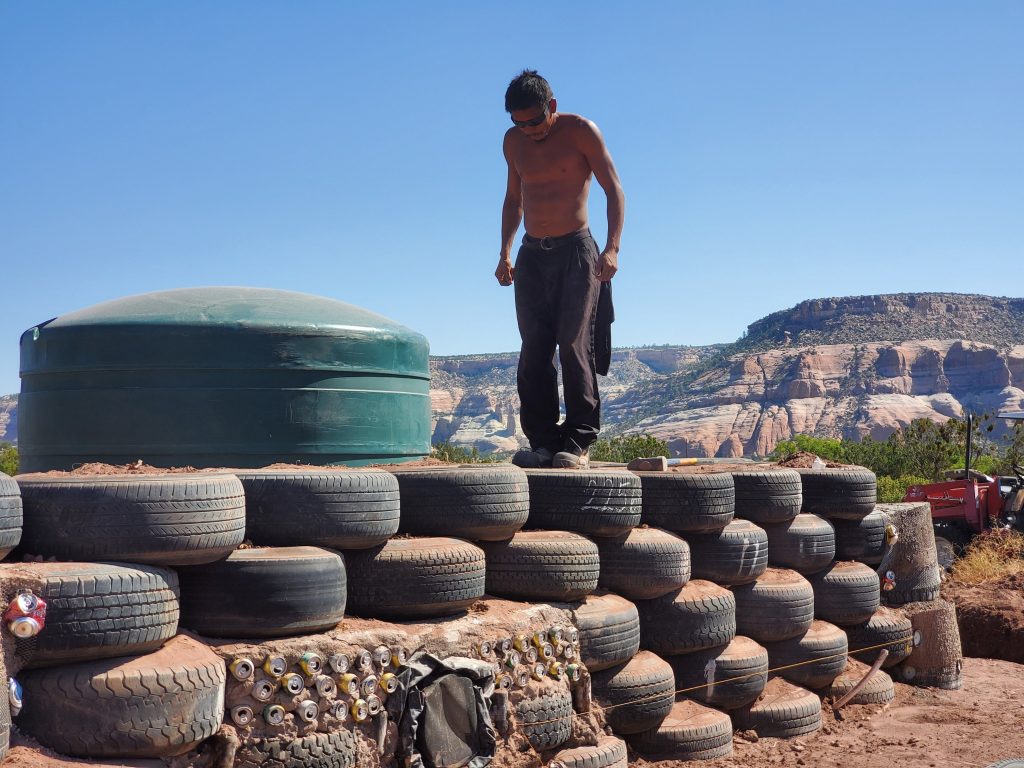 Sustainable Housing Initiative is slowing environmental degradation in the Navajo Nation through repurposing materials often found polluting natural environments, including tires, glass, cans, and plastics, and making them useful for sustainable long-term housing.
Currently, it is nearly impossible to go anywhere on the Navajo Nation without encountering human trash and a lack of proper waste management in the reservation community.
One project alone collected over 500 tires from within a 10-mile radius.