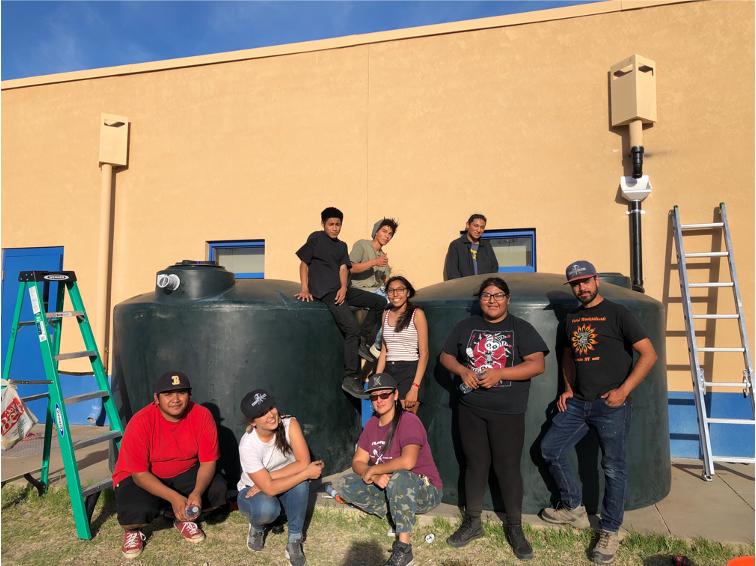 Ṣu:dagī 'O Wuḍ Doakag, or Water is Life, is a collaborative program of Borderlands Restoration Network and Baboquivari High School. Ṣu:dagī 'O Wuḍ Doakag (which translates as Water is Life) was originally conceived by Indigenous Tohono O'odham high school students to fight climate change while connecting more deeply with their cultural himdag (or way of life). 
Tohono O'odham students follow a structured curriculum, combining culture and science, to learn about the deep significance of water.
Students work with scientists, elders, and food producers to harvest rainwater and reclaim food sovereignty through its use in sustaining a native plant and heritage food and pollinator garden on campus.