On Saturday, December 3rd, Justice Outside and our partner The Lawrence Hall of Science hosted a private reception followed by a lecture, We Love the Light, with Dr. Nia Imara. Dr. Imara is an artist, astrophysicist, and professor of astronomy. She is also the Founding Director of Onaketa, a nonprofit that provides free STEM tutoring and other educational resources to Black and Brown youth.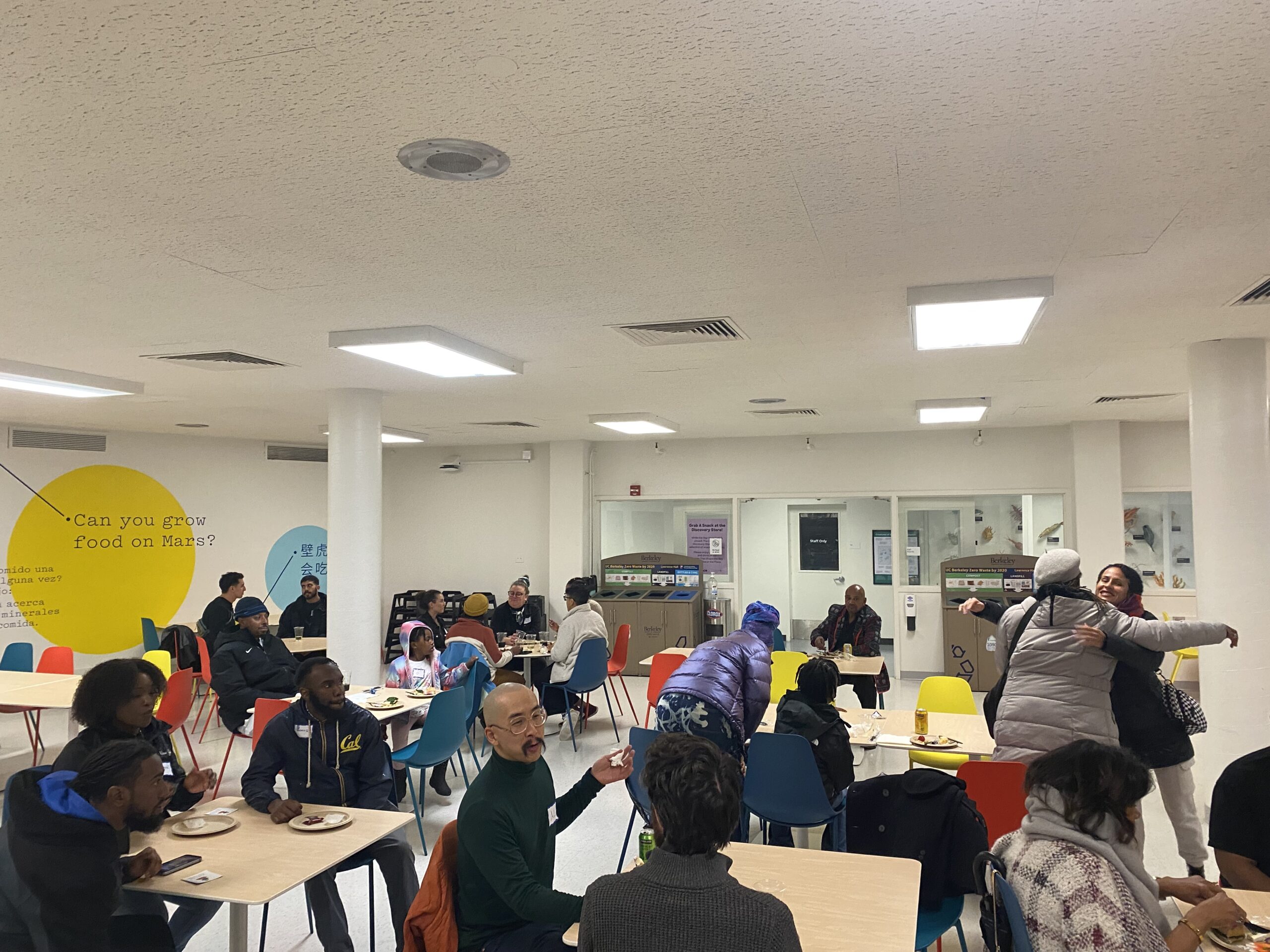 The event was a joyful opportunity to see our nearly 100 Justice Outside community members talking and connecting with one another. At the start of the lecture, Dr. Imara played music and began dancing on stage. "Her art came alive and became a part of her," said Geenah Leslie, Development Manager at Justice Outside.
"Stories have the power to create a new reality and to unite us. Today, I want to tell the story about our common origin of how we were all born together in light and love," said Dr. Imara. She led the audience on a journey of exploring the universe and understanding the importance of the ever-present light around us and within us.
Dr. Imara reminded us that long before technology, our ancestors had a connection and appreciation of the cosmos. It's a narrative often left out of mainstream scientific teachings, but Black, Indigenous, and People of Color have always been a part of exploring the universe. Much of what we know today comes from Black, Indigenous, and People of Color knowledge.
"The lecture was a reminder that we're a part of something much larger than ourselves and there's something beautiful and comforting about that," said Geenah. "When we look at the universe and the life it creates and sustains, we are a part of that. It's a reflection of ourselves. The sun is a star and so are we."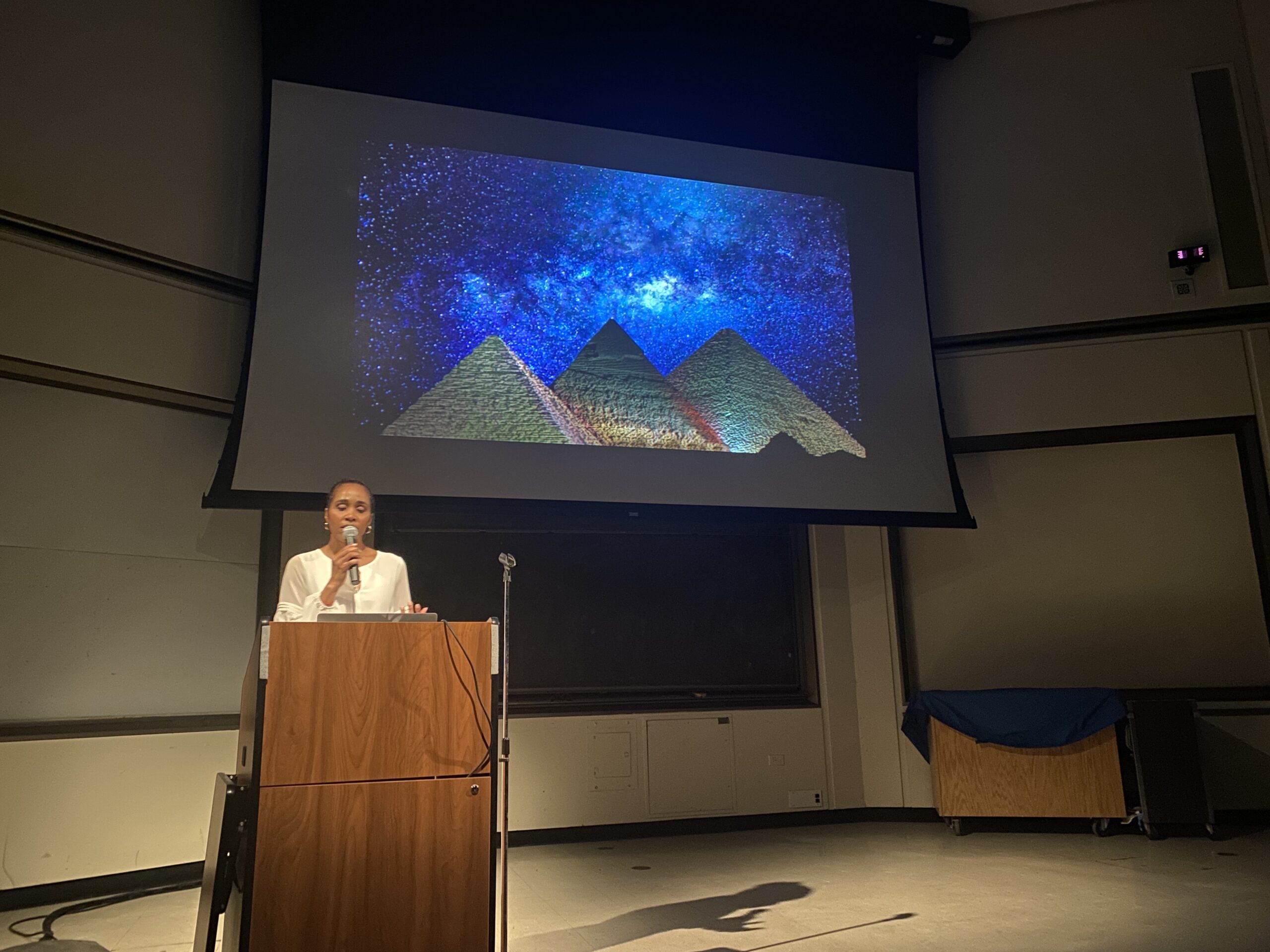 In the end, Dr. Imara brought it back full circle to tell us that we are the light.
We're so grateful to Dr. Imara for sharing her time, knowledge, and art with us. Thank you to everyone that attended; we hope to see you again soon. If you'd like to know about our future events, make sure to sign up for our newsletter.