We are back with a new addition to our blog series featuring UndocuHealing, a grantee from our Liberated Paths Grantmaking Program. With July being Black, Indigenous, and People of Color Mental Health Awareness Month, we're taking a moment to amplify the connection between equitable access (or lack thereof) to the outdoors and the wellbeing of communities of color, especially in the time of COVID-19. This offering was authored by Blanca Bañuelos (ella, they, them), an UndocuHealing Organizer with the UndocuHealing program who speaks to the experience of New Mexico youth's day-to-day struggle in preserving their mental/physical health and the backdrop of living in a country that constantly targets, scapegoats, and criminalizes their community through systemic means.
In Justice Outside's continued efforts to shift resources to and build power with Black, Indigenous, and People of Color, we have partnered with the team at OARS to raise funds for our shared vision of preserving outdoor spaces while also creating meaningful outdoor experiences for all.
---
Through our public education, we are taught to take care of our physical health, evident through the physical education course requirements imposed at schools. Unfortunately, the public education system, and society at large, never taught us how to take care of our mental health. Nor were we taught how to recognize the connection between physical health problems and mental health problems. In some ways, students are expected to "forget" or "set aside" the struggles they have going on outside of school for the sake of "being ready to learn." Schools never normalized talking about what students had going on outside of the classroom and how that was affecting our learning. With the lack of mental health resources, the system of education really shaped this mentality of "go, go, go" and not being able to sit and just take care of ourselves or our communities. And then, COVID-19 closures happened and youth, particularly immigrant youth of color, were left with little resources and tools to cope with what turned out to be quite a traumatic year of life.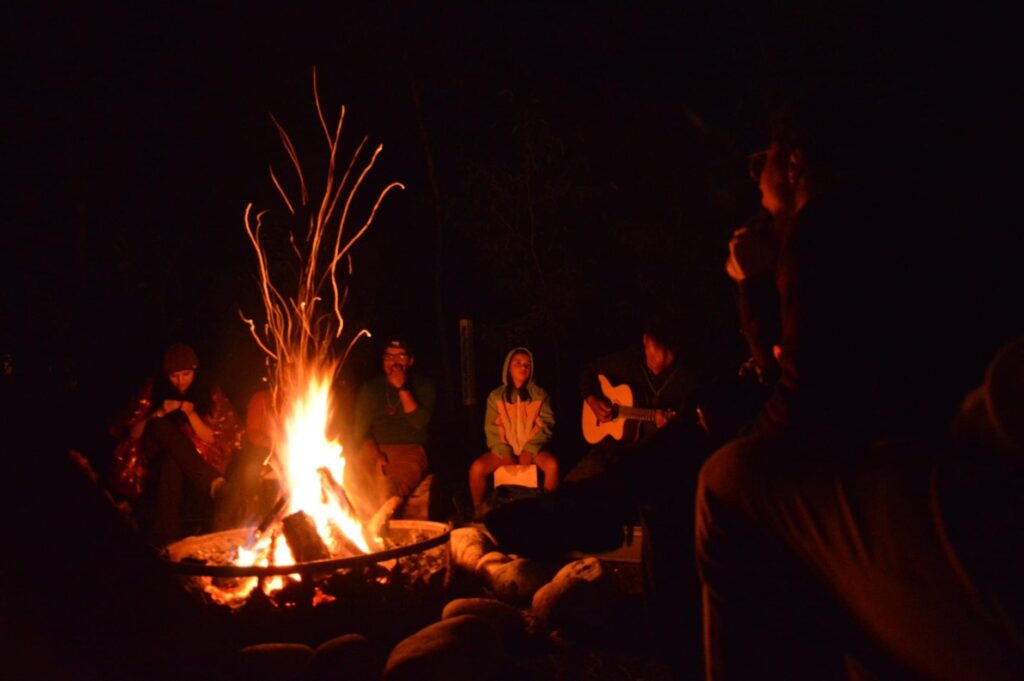 When the global pandemic hit I don't think people expected things to drastically change overnight as they did with one of the biggest changes being education's complete shift to virtual learning. It is now well-documented that this sudden shift negatively impacted students' mental health and ability to attend school, especially for Black and Latinx youth. To make matters worse, we can also consider findings of the disproportionate impact of COVID-19 closures on communities of color and the pre-existing inequitable circumstances that left communities of color much more susceptible to experiencing negative impacts. With all this, I'm sure teachers and school administrators noticed that students were struggling to remain engaged and focused on school. Sadly, in some cases instead of supporting students by means of additional resources , welfare checks were implemented with Bernalillo County Sheriffs Office announcing "operation education encouragement" which led to welfare checks on students that weren't attending school. This is yet another example of how our education system and society at large continues to fail us, in this case immigrant communities of color, in providing resources to youth, especially during an unprecedented traumatic event. Why is it that our people are overly policed in moments when we are the most vulnerable and suffering?
"Caring for myself is not self-indulgence, it is self-preservation, and that is an act of political warfare." – Audre Lorde, black feminist, poet, civil rights activist
In a country like the "United States," capitalism sets the dominant and institutionalized norm of benefiting the privileged and exploiting the oppressed. For those privileged in this country's capitalist hierarchy, our bodies are just sources of labor that require no physical, mental, or spiritual nurturing but to us, they're much more than that. Our bodies are sacred for many reasons and the most important reason is that they are the bodies we take to the frontlines when we fight and advocate for our people. This recognition informs my team's expanded view of what must also be protected and fought for; our bodies and mental health. When we are organizing to uplift our people we also need to recognize that self-care and communal healing are a part of that uplifting.
Through the UndocuHealing program, a part of the New Mexico Dream Team, we hold communal spaces, host healing retreats, provide daily practices for self-healing and uplift ancestral practices to help preserve our people's mental and spiritual health. Many of the practices we implemented have been colonized/appropriated and made less accessible to our people so we reclaim them and give them to our people. Adding to that, our communities also face the compounding effect of having much less access to safe, outdoors spaces as evidenced in a recent study done by The Trust for Public Land.
"In the 100 most populated cities, neighborhoods where most residents identify as Black, Hispanic and Latinx, American Indian/Alaska Native or Asian American and Pacific Islander have access to an average of 44 percent less park acreage than predominantly white neighborhoods, and similar park space inequities exist in low-income neighborhoods across cities," –The Trust for Public Land
Sadly, one of the biggest struggles our immigrant community faces is being away from their homeland and not feeling connected or able to create a new connection to the land they now live on. This is why UndocuHealing advocates for equitable access to the outdoors and intentionally designs programming that connects folks to the outdoors. We guide our community members in how to nurture themselves through outdoor activities and connecting with land and the medicine it has to offer. Although we cannot escape capitalism or western ways we can connect to the land that we stand on and connect with the Indigenous people of the land and work towards their sovereignty.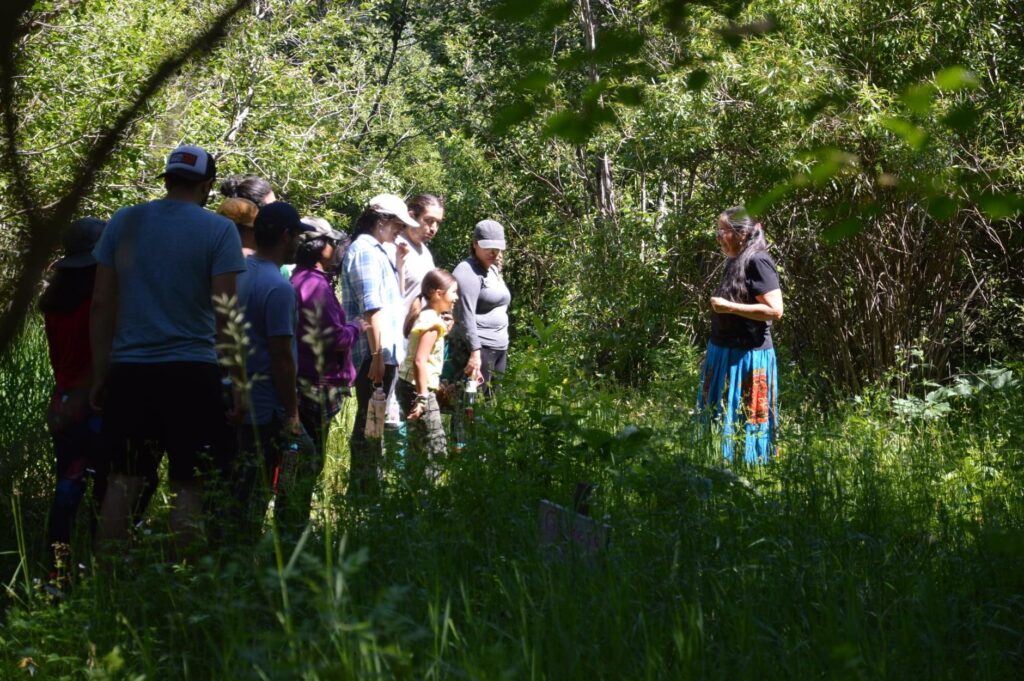 In sum, UndocuHealing and the larger New Mexico Dream Team will continue against the grain by weaving in mental health practices in our work with the community, especially with our youth. With the school system and government agencies failing to provide adequate support, it is beholden on initiatives such as the UndocuHealing program to fill this resource gap. In order for us to continue standing at the frontlines of justice, we must normalize talking about what is affecting us mentally and physically as a means of self-preservation… quite a radical act.