Program Assistant – San Francisco / Oakland cohort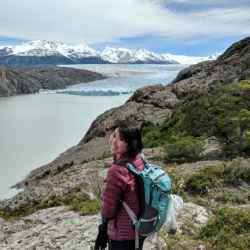 Wynn (she/her/hers) works with artisan groups around the world to support their craft-making and helps co-design community programs. Her current work combines social impact and tech, and she is also passionate about creating welcoming spaces for everyone in nature and widening the scope of access. She loves traveling (experiential education!), engaging in curious conversations, and bathing in the silly, joyful moments that adulthood can sometimes chip away at.
Although she didn't spend her youth in nature, she loved the pieces of the outdoors that she experienced. In college, she attended outdoor summits focused on increasing youth resources, and it all clicked in her head. With the Outdoor Educators Institute, Wynn is excited and humbled to help outdoor POC educators get the support they need to get into the field.