San Francisco / Oakland cohort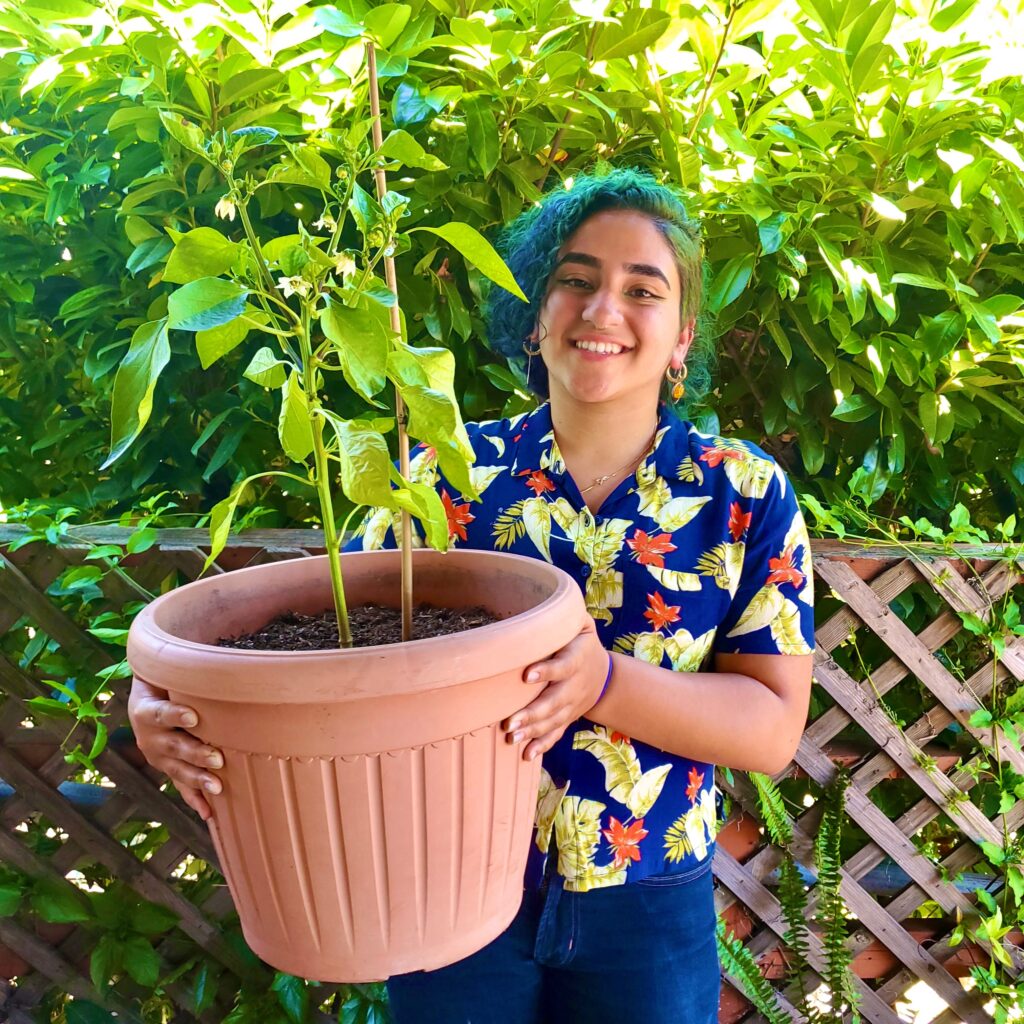 Naseem (they/them/theirs) is an artist, poet, home cook, educator, and learner. Although they spent most of their childhood in Tehran, Iran, they have stayed in the Bay Area since their early teens. Spending time with friends, biking, cooking, spiritual practices, and poetry has helped them to build community and feel more at home.
As an undergraduate at UC Berkeley, they are studying Public Health and intending to minor in Conservation and Resource studies. They love to learn de-colonial modalities of healing and wellness practices and sharing them with LGBTQ+ BIPOC through their work in activism. They believe that fostering a connection with nature is a critical step to engage in self and community healing especially for BIPOC. While very new to outdoor activities, Naseem is very excited to be a part of the 2020 OEI cohort (with their roommate, Athena).