Board Member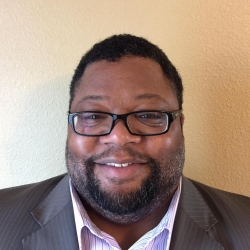 Scott B. Murray is a Senior Commercial Litigation Counsel for Apple Inc. He handles individual and class action litigation, especially matters involving antitrust, consumer protection, privacy, and technology issues. He handles matters for Apple in state and federal courts, as well as in international jurisdictions including Canada, China, and Korea.
Prior to joining Apple, Mr. Murray practiced at law firms in Washington, D.C. and New Jersey for over a decade, most recently as a Member at a regional, New Jersey-based law firm. In private practice, he litigated for and counseled clients including technology companies, commodity and luxury product manufacturers, commercial landlords, health care providers, an international industrial manufacturer, and several financial institutions. He also advised clients regarding the full range of antitrust issues, especially before state and federal antitrust agencies. Mr. Murray was the Co-Chair of the Hiring Committee and the Diversity Committee at his last firm.
Before entering private practice, Mr. Murray spent almost three years with the Telecommunications Task Force of the U.S. Department of Justice, Antitrust Division, where he was involved in a number of high profile merger and non-merger investigations. Prior to joining the Antitrust Division, Mr. Murray clerked for the Honorable Samuel D. Natal, Superior Court of New Jersey, Camden County Vicinage, Criminal Division.
While practicing law in New Jersey, Mr. Murray served on the Board of Directors for the Newark Regional Business Partnership, the Business and Community Council of the Newark Museum, and the Advisory Board for the New Jersey Law and Education Empowerment Project (NJ LEEP). He also served on the Essex County District Ethics Committee, and on several American Bar Association Committees.
Mr. Murray is a 1994 graduate of the Rutgers-Camden School of Law, and a 1991 graduate of Princeton University.
He and his wonderful wife, Lisa, have one son, Cole, who is the apple of their eyes.