Forging a Liberated Path:
Moving Towards Racial, Environmental, and Philanthropic Justice
Please join our November 10 virtual event to celebrate our Liberated Paths inaugural grantees and to talk about what racial justice looks like in grantmaking. This will be an interactive conversation and we very much hope you can be part of it. Learn more.
Justice Outside x Sogorea Te' Land Trust
In July of 2021, we convened our community face-to-face for our Explore-A-Thon 2021 in-person event.
This unique in-person event featued alumnx and leaders from the Sogorea Te' Land Trust. THE EAST BAY IS TRADITIONAL LISJAN OHLONE LAND. The Sogorea Te' Land Trust is an urban Indigenous women-led land trust that facilitates the return of Indigenous land to Indigenous people. We heard the insights of Sogorea Te' Land Team Member Nazshonnii B-A, who led a discussion about the history of Ohlone People, Indigenous cultural revitalization, and how non-Native people can contribute to Indigenous sovereignty.
As part of the event, all Black, Indigenous, and People of Color (BIPOC) attendees were welcomed to take a brief tour of the Gill Tract Community Farm, a collaborative community project between the University of California Berkeley and the local community, focused on food justice and urban farming. (This part of the event was reserved specifically for BIPOC-identifying participants, as Saturdays are a BIPOC-only space on that section of the space.)
We offer our sincere appreciation to Sogorea Te' Land Trust for hosting us and deepening our understanding of Indigenous land stewardship.
The S'More The Merrier!
(Prior to June of 2021, Justice Outside was known as Youth Outside. As a result, announcements and documentation of our past events contain our previous name. We invite you to learn more about our name change here.)

A heartfelt "thank you" to everyone who joined us for The S'More The Merrier celebration on December 15th, 2020! We were delighted to see so many of our community members around our virtual campfire, and we hope you all enjoyed the tunes, the treats, the talks, and the sneak peak at our newest program (more on that next month, for those who missed out!). Deep gratitude to Roy Robles at First Floor Group for the tech wizardry, DJ Ome for the soulful soundtrack, David Pon for the charismatic hosting and s'more-making expertise, Kristin Prukop and Celeste Royer for representing our Board of Directors so well in opening and closing the event, and all of our staff for their behind-the-scenes work to make the evening a success. We were of course incredibly moved by the insights and inspiration each of our honorees offered. Thank you again to Emily Taylor, our 2020 Outdoor Equity Champion; Vencel Alfred, our 2020 Truth To Power Trailblazer; and Jason Morris from Pisces Foundation, our 2020 Community Partner Advocate.
As we begin winding down the year, and reflecting on the alternately heartbreaking and hopeful journey it's taken us on, we want to express our immense appreciation to our entire community for the steadfast support you've provided. In 2020, we more boldly embraced our unique role as an organization modeling and advancing racial justice in the outdoor movement, an evolution in our work that's been met with resounding encouragement. We look forward to continuing that work in 2021.
Wishing you and your families a safe, healthy, and joyful end of the year.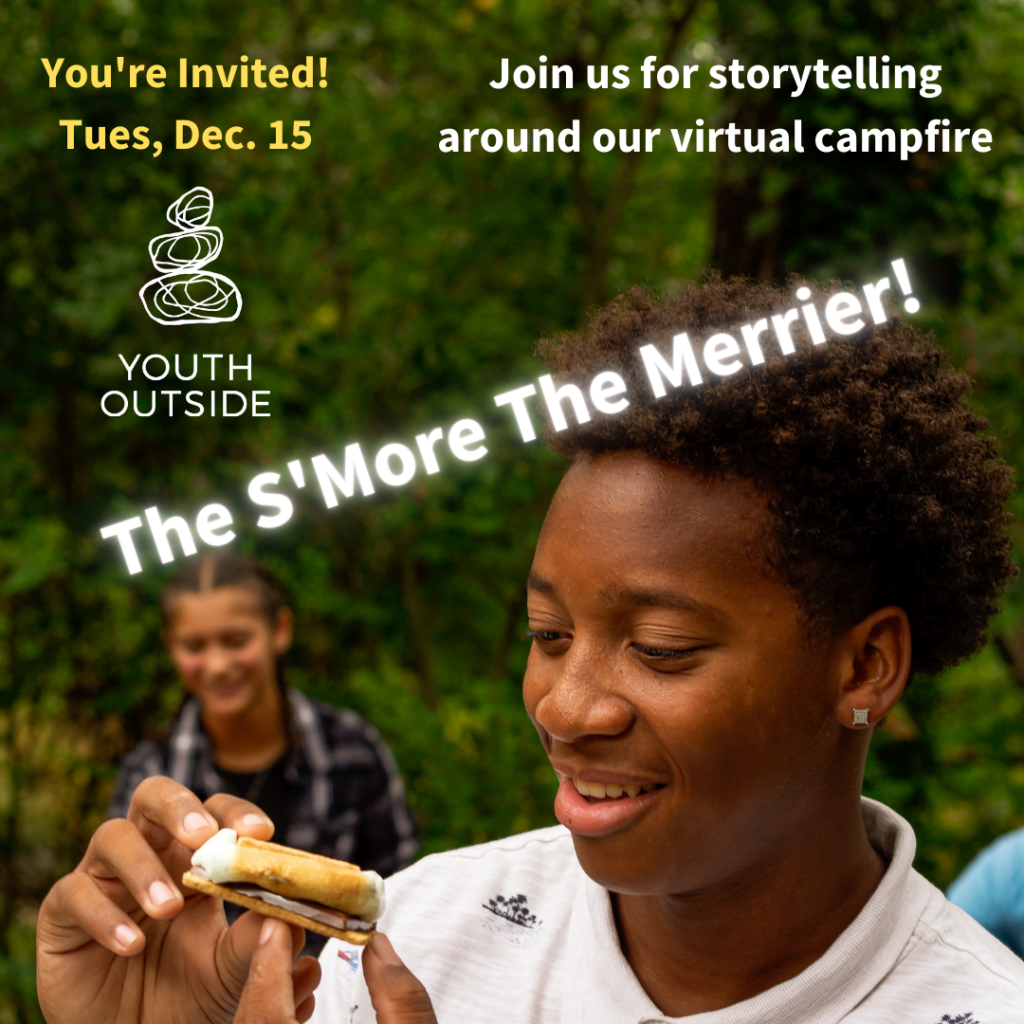 Centering Racial Equity in Recruitment and Hiring – Trainings Coming Soon!
As we continue to envision a post-COVID environmental education field, we must remain steadfast in centering racial equity in our work. To this end, we hope you can join us for an upcoming online two-part training series focused on racial equity in recruitment and hiring. These trainings will help hiring managers center the realities of Black, Indigenous, and People of Color as they gear up for the fall season.
July 21, 2020, 10:00-11:30am: Equitable & Inclusive Recruitment Practices
During this training participants will:
Identify the implicit biases that can present themselves in educator recruitment materials
Explore the role deficit-based language plays in turning away potential applicants
Gain a greater understanding of what racial equity-centered outreach looks like, sounds like, and means for those most impacted by systemic racism
August 4, 2020, 10:00-11:30am: Equitable & Inclusive Hiring Practices
During this training participants will:
Consider critical questions to ask of your organization when hiring talented staff of color
Explore how white supremacy organizational culture is embedded in common hiring practices
Identify and mitigate the impacts of white supremacy organizational culture when hiring talented staff of color
Participants are recommended, though not required, to attend both trainings. We hope you can join us as we forge ahead in creating a more just and equitable environmental education field!
Grow With Us: A Community Benefit Breakfast
Many thanks to everyone who supported and joined us at Grow With Us: A Community Benefit Breakfast, on November 12th, 2019.
Read a wrap-up of the event and check out some photos here!
PGM ONE Summit Career & Resource Fair
We were proud to sponsor another year of the PGM ONE Summit Career & Resource Fair, May 24th, 2018.
You can learn more about the PGM ONE Summit here.