"It's easy to get overwhelmed. We face huge challenges as we tackle a complex set of intertwined outcomes that are necessary to lead to real change – and we must continue to fight to transform the outdoor and environmental movements on a large scale. But we also need to appreciate that every time a young person finds this career path…every time someone feels included and welcome in the outdoors…every time an organization is willing to take a hard look at themselves…we are making a difference."
On behalf of our staff and board, I am proud to share Justice Outside's 2018 Impact Report. Some highlights, by the numbers: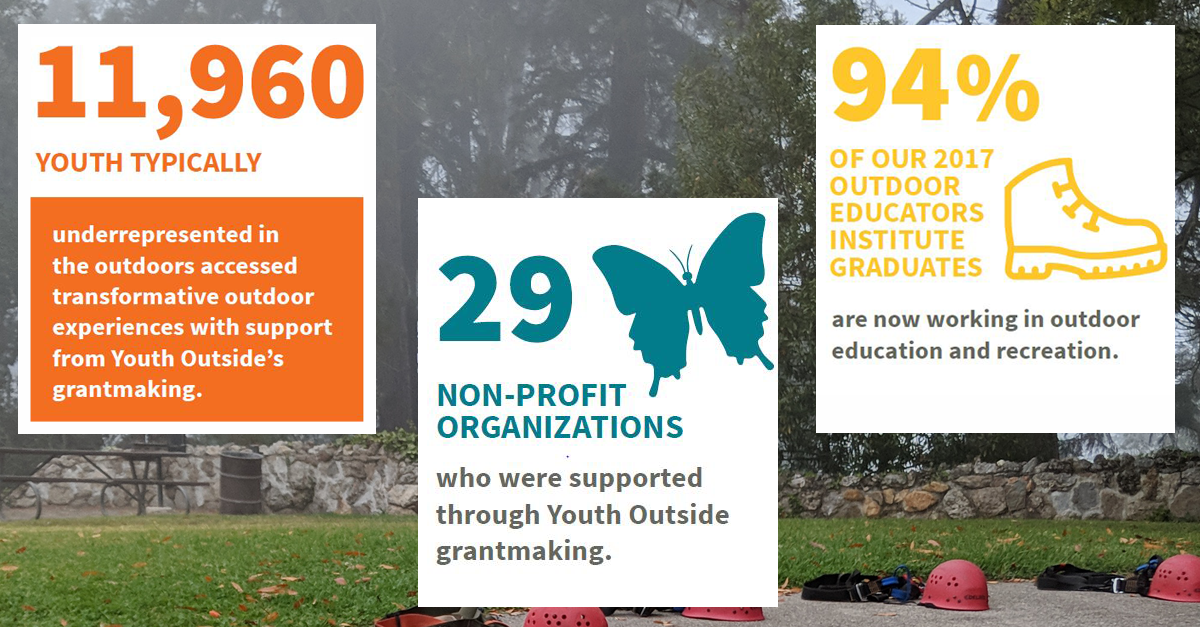 I encourage you to dive into our report and learn more about our continued growth and impact.
Besides the many "firsts" we accomplished in 2018, we also laid the path for programmatic expansion to serve even more young people. We encourage you to learn more about how you can support our bold plan to launch two Outdoor Educator Institute cohorts in 2019.
From everyone at Justice Outside, thank you. Your support for our work ensures that the lived experience of all youth is honored as part of the outdoors.
With gratitude,

Kim Moore Bailey
CEO
p.s. Please spread the word on social media:  Share on Facebook  |  Share on Twitter  |  Tag a friend on Instagram