Chief Operating Officer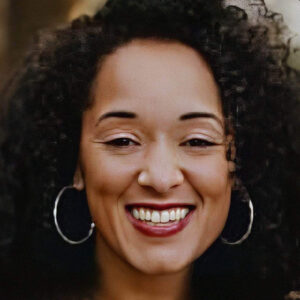 Aly Whalen (she/her) has worked tirelessly the latter part of 15 years towards youth access to services, juvenile justice, inclusion, equitable outcomes and community empowerment. Aly has a passion for healing the BIPOC community through access to experiences they may not have had before. She believes strongly in the need of breaking generational cycles through addressing trauma all while simultaneously healing. She has dedicated her career to the nonprofit sector and state government in youth development, teen education, juvenile justice, and substance abuse. She is passionate in ensuring all communities have equitable access to services and community spaces.
Prior to joining Justice Outside, Aly was the Regional Director for the Massachusetts Juvenile Justice Agency, and previously an executive that focused on teen parenting programs, affordable housing and equitable education. Aly's understanding of the BIPOC community, personal experience, and commitment to building a more equitable world for the BIPOC community to experience, makes her a key player to the Justice Outside team.