Communications Associate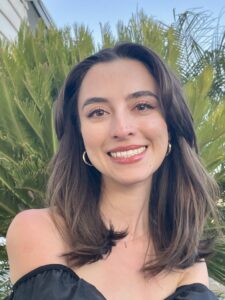 Jacqueline Delgadillo (she/her) was born in Guadalajara, Jalisco, Mexico, and raised in Southern California. Her favorite childhood memories include participating in her local library's summer reading program with her three younger siblings where she discovered her love for books and her family's camping trips where she grew an appreciation and admiration for the outdoors.
In 2016, as a DACA recipient, Jacqueline studied abroad in Mexico City where she conducted research on deportation and family separation. After completing her Bachelor of Arts in Spanish Cultural Studies from the University of California, Riverside, she went on to work at the American Civil Liberties Union (ACLU) as a paralegal working on immigrants' rights and LGBTQI+, gender and reproductive justice issues. Jacqueline has also been freelance writing since 2020 and her work can be found in Teen Vogue, Refinery29, HelloGiggles, and more.
As the communications associate at Justice Outside, she's happy to merge her love of storytelling and advocacy to help create change.
Jacqueline believes in the power of rest in a country that encourages constant productivity. She enjoys all things lavender or coconut scented, listening (and dancing) to Bad Bunny, and hanging out with her favorite pup in the world, Bambi.