This was a year of growth and transformation at Justice Outside. We started the year with 12 team members and concluded it with 26. This growth will enable us to implement our strategic plan for 2025 and strengthen our mission to advance equity in the outdoors. Our larger team has already increased our impact. We launched a new program called OEI: Pathfinders. We funded and provided capacity building to dozens of grantee partners, including on the east coast for the first time! We trained young leaders who are raising their voices in the outdoor and environmental sectors. We built networks and advocated for racial justice and equity. The list goes on, and we are excited to share these highlights.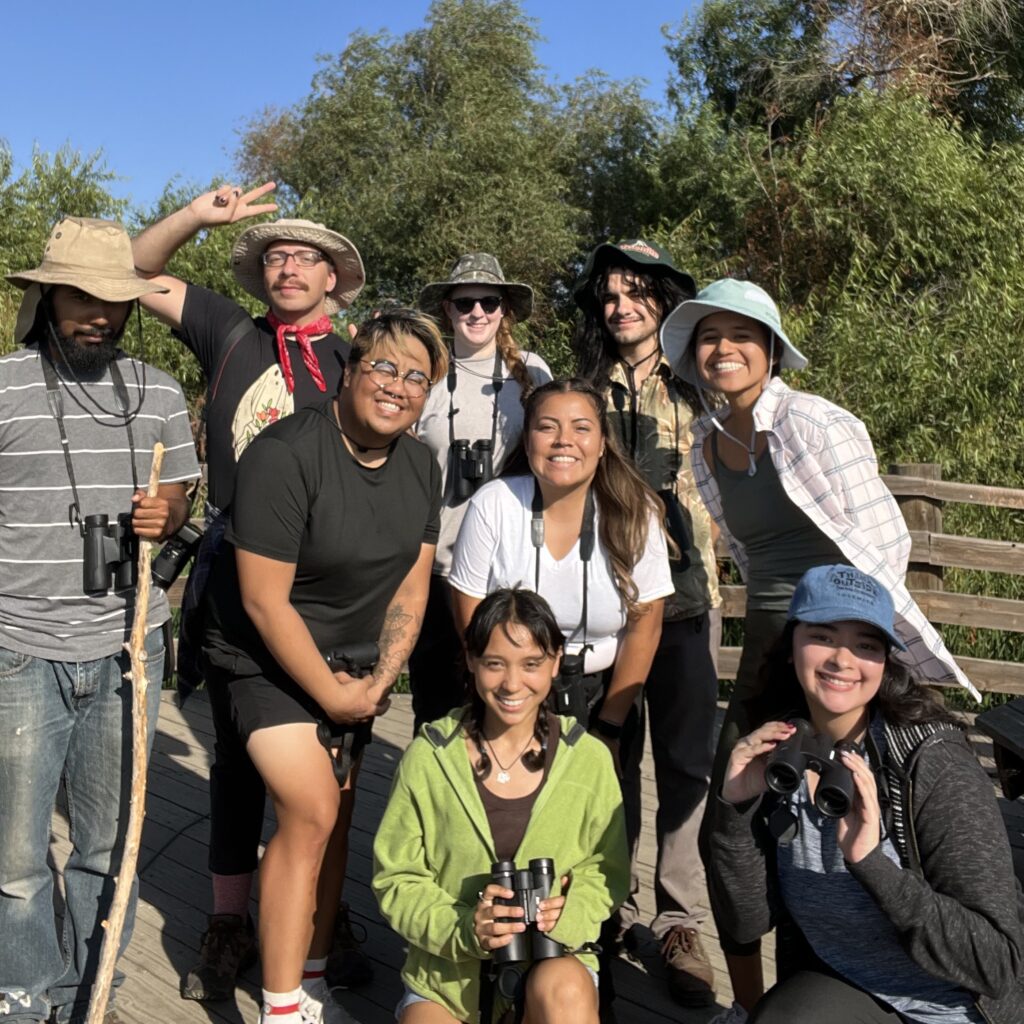 We grew the Outdoor Educators Institute! OEI is one of our flagship yearly programs, through which we support young adults interested in pursuing a career in outdoor education, facilitation, and leadership through an immersive training program. This year, we supported 28 young professionals in Fresno, North Bay, and South Bay- our largest ever cohort! Click here to learn more about the participants.
We celebrated our first cohort of Outdoor Educators Institute: Pathfinders based on requests from our alumnx! This is a 5-month career pathway program specifically designed for Outdoor Educators Institute (OEI) alumnx to further develop their own outdoor equity-oriented projects. Click here to meet the brilliant cohort of OEI: Pathfinders and learn about the projects they are pursuing.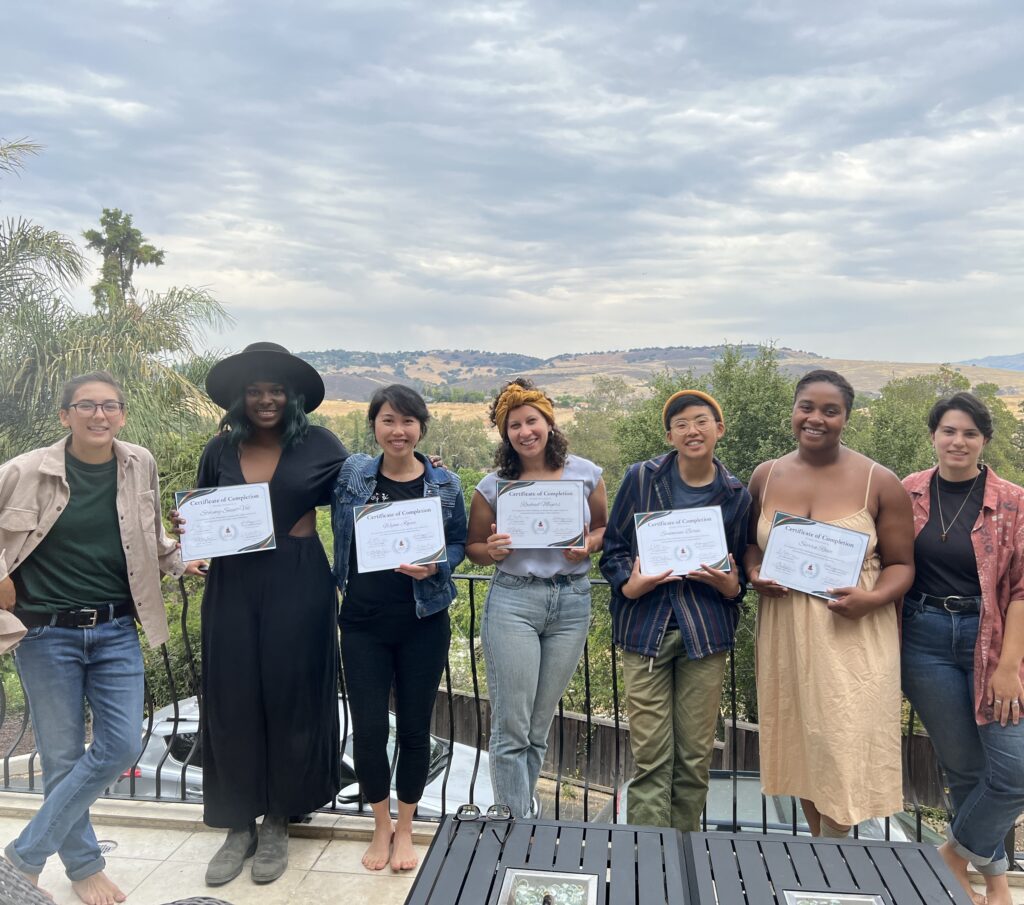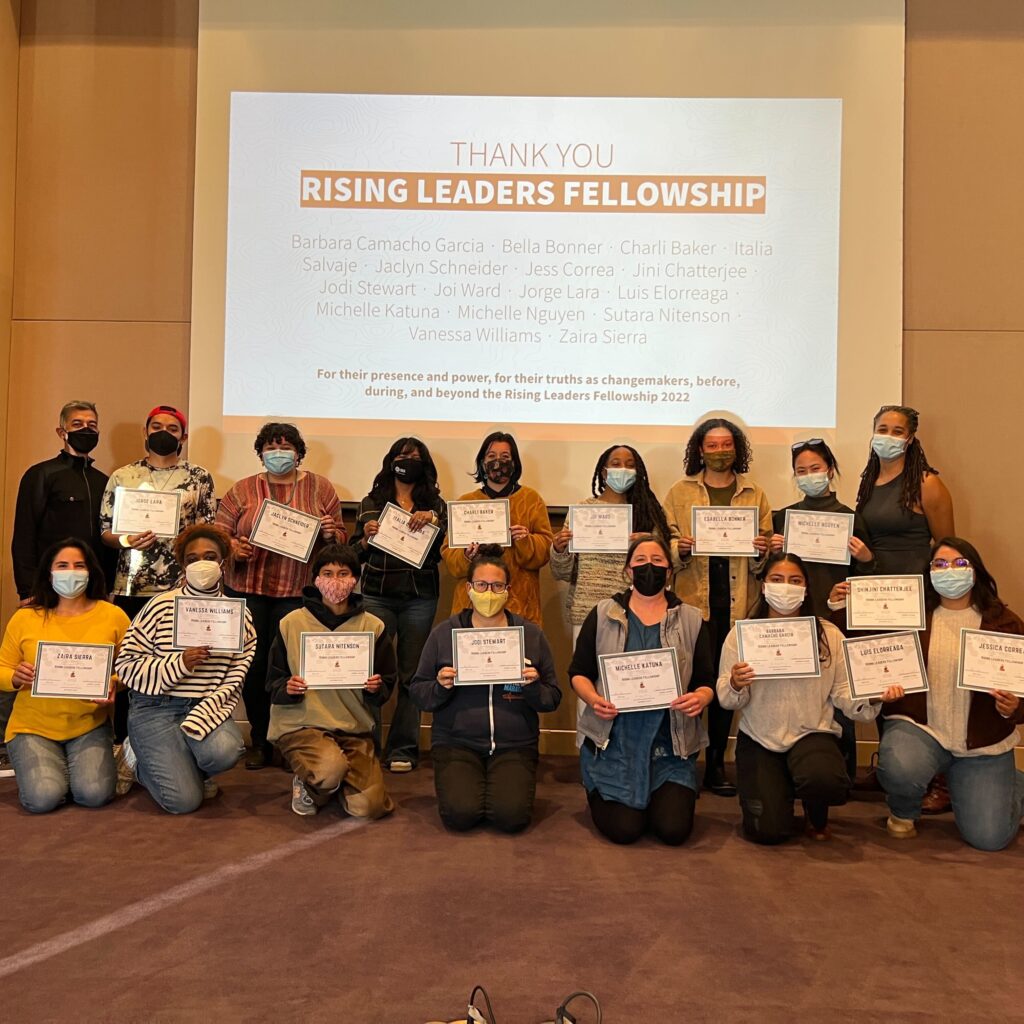 We nearly doubled the number of participants in our Rising Leaders Fellowship! The Rising Leaders Fellowship supports the continued career development of individuals in entry- to mid-level positions within the outdoor/environmental/ environmental justice sector. Specifically, Justice Outside seeks to engage Black, Indigenous and People of Color and allies who are committed to effecting culture change within their organizations, in order to ensure that communities of color are authentically seen, valued and connected to the outdoors. This year, we had 39 incredible fellows in the program. To the right is a photo of some fellow as they celebrated their graduation in November. Click here to meet them.
We supported 35 organizations working to increase children and young people's access to nature. Through Liberated Paths: Youth Access to Nature Fund, we distributed new grants totaling $1,019,500 to organizations working in the Greater San Francisco Bay Area and enriching the lives of youth. In addition to grantmaking, we provide opportunities for community building, networking, and learning to grantee partners. Click here to read about our newest grantee partners.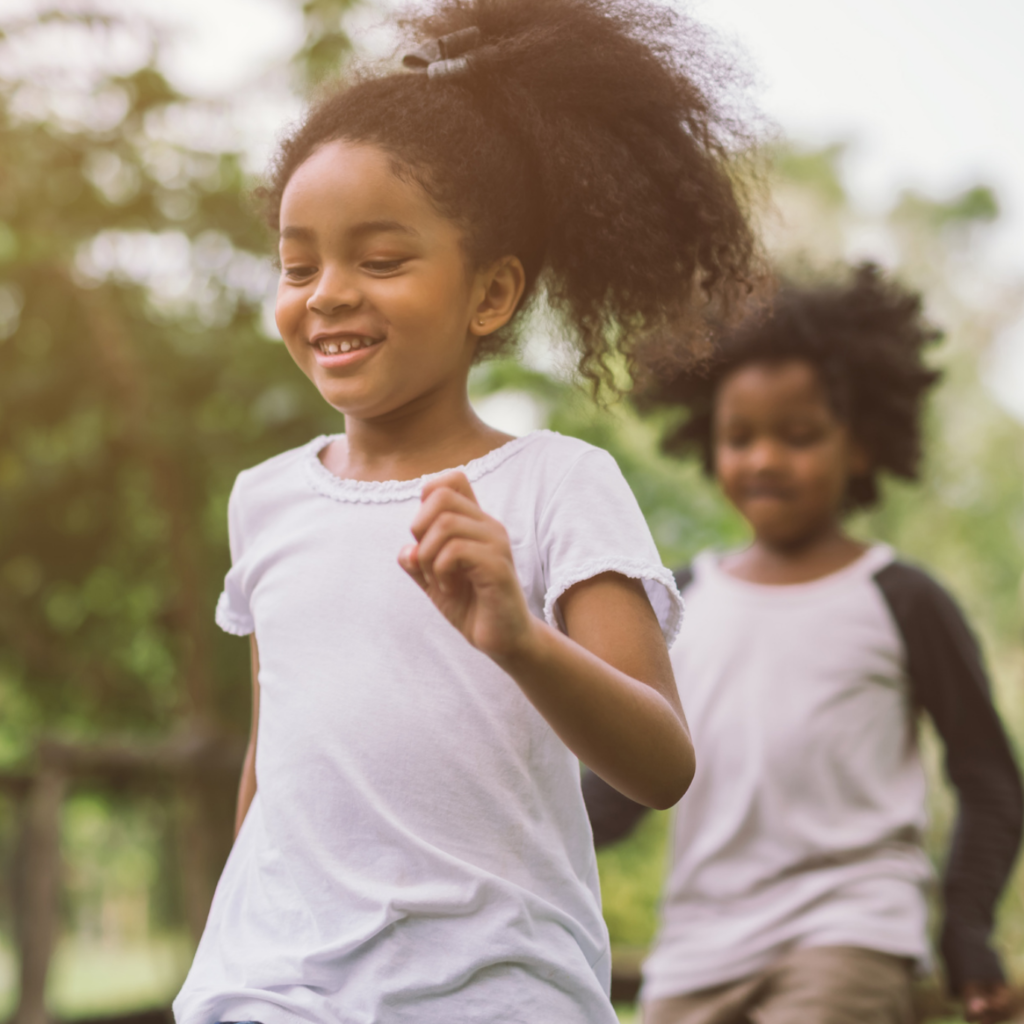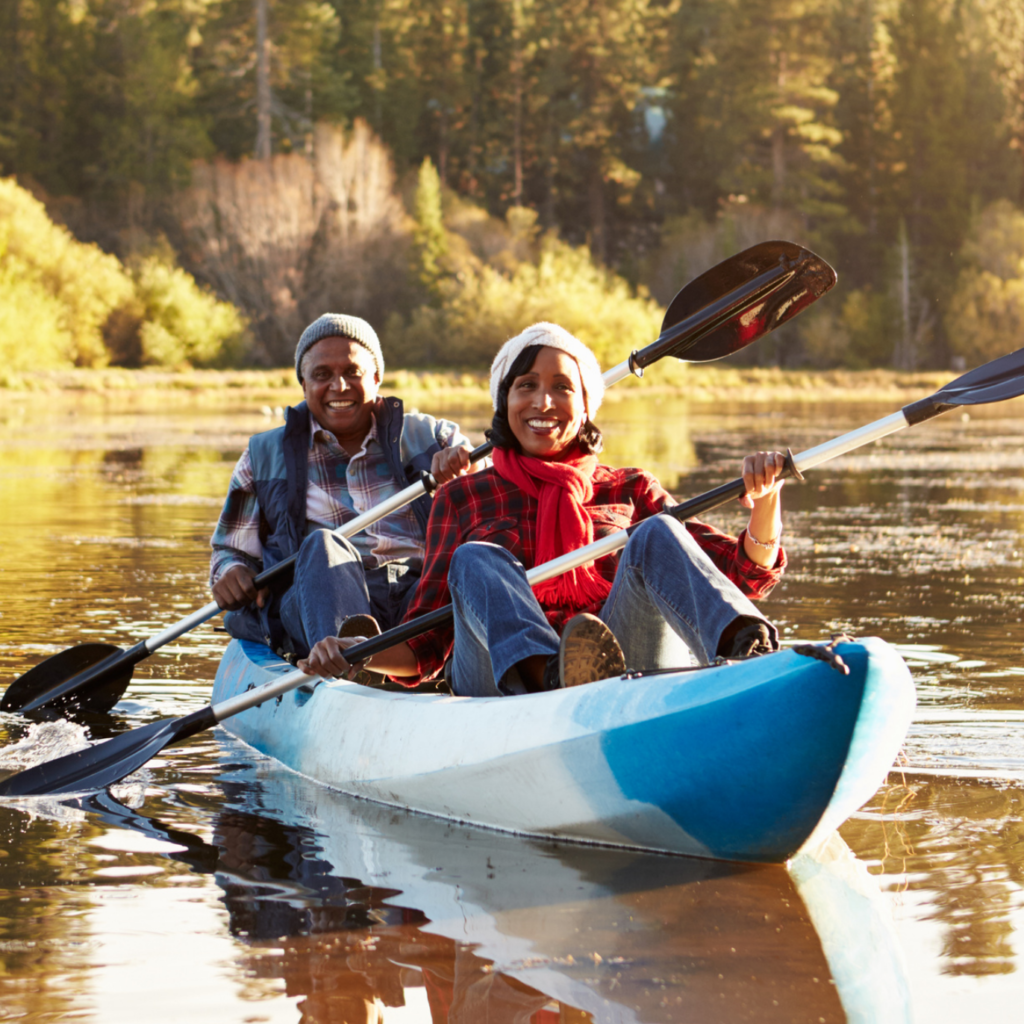 We started grantmaking in the Lenapewihitukk (also known as Delaware River) Watershed. In addition to continued support for our previous Liberated Paths grantee partners, we expanded the program. For the first time ever, we provided funding for work at the intersection of environmental protection, access to outdoors, and watershed protection in Delaware, New Jersey, New York, and Pennsylvania. We distributed $580,000 to 29 grantee partners. These new grantee partners will be joining our community of grantee partners from around the country in networking and capacity building opportunities throughout the year.
We built community and nourished our roots. Through a Community Gathering in October, where we hosted program alumnx, grantee partners, funding partners, sister organizations, and Justice Outside supporters and friends, we had the chance to connect with community e in Oakland and show off our new office. Following the Community Gathering, the expanded Justice Outside team met for an all-staff retreat to build community and strengthen our bonds. Earlier in the year, we were able to collaborate with many in our community around our annual Explore-A-Thon, not only to raise funds for our work but to also celebrate the joy of being outdoors. We also were able to host a special screening of the documentary Exposure for our program alumnx. We're so deeply grateful for the opportunity to safely be together online and in-person this year. We look forward to more opportunities to spend time together next year. Click here to sign up for our newsletter to stay in the loop about upcoming events.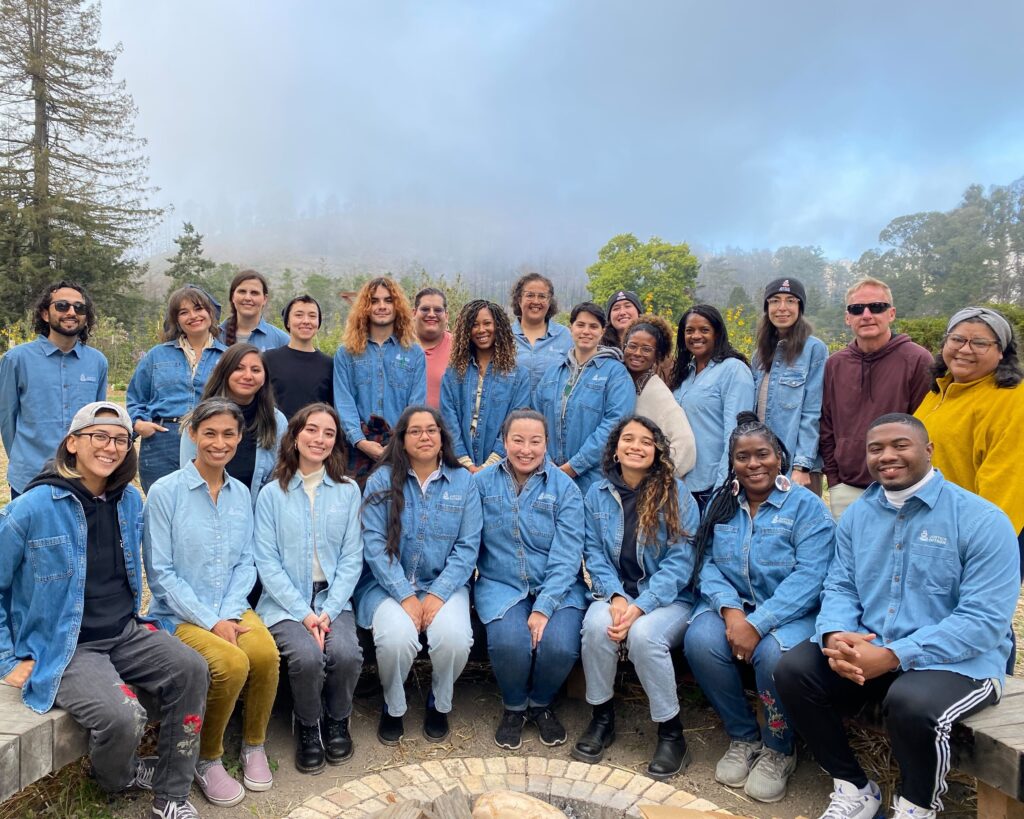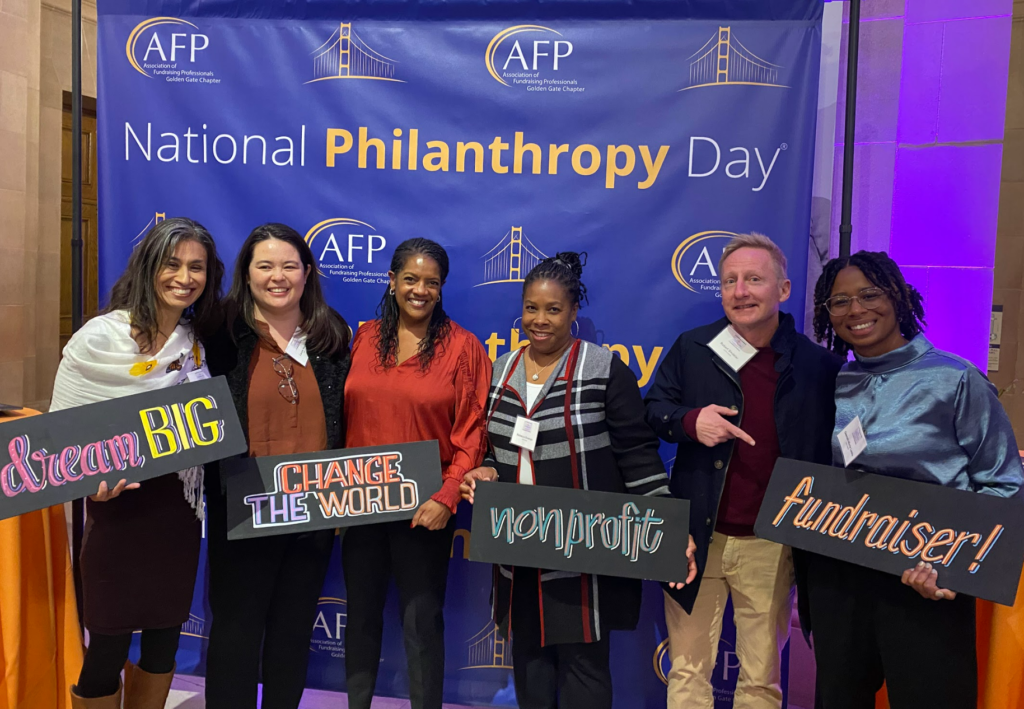 We won an award! In November, Justice Outside was recognized with the Outstanding Foundation or Grantmaking Professional Award at the National Philanthropy Day event hosted by the Association of Fundraising Professionals-Golden Gate Chapter. We are so honored to receive this award which recognizes a grantmaking organization that "provides financial support, inspiration, encouragement, and motivation to nonprofits and grant makers alike – as well as developing innovative approaches to philanthropy." Click here to learn about the award and other 2022 honorees. In addition, our work was covered by media outlets and in op-eds this year. Click here to see our press coverage.
Looking ahead: We're excited about increasing our impact in 2023. We plan to not only expand our Outdoor Educators Institute, but also begin grantmaking in North and South Carolina. We are also looking forward to gathering our community for a conference in April. Sign up for updates and stay tuned for updates on all those upcoming news!
Thank you! We are so proud of everything we've accomplished together this year! This work would not have been possible without the support of our loving community—our supporters, grantee partners, staff, funding partners, sister organizations, and donors. Thank you for everything you pour into Justice Outside and our mission to advance racial justice and equity in the outdoor and environmental movement.