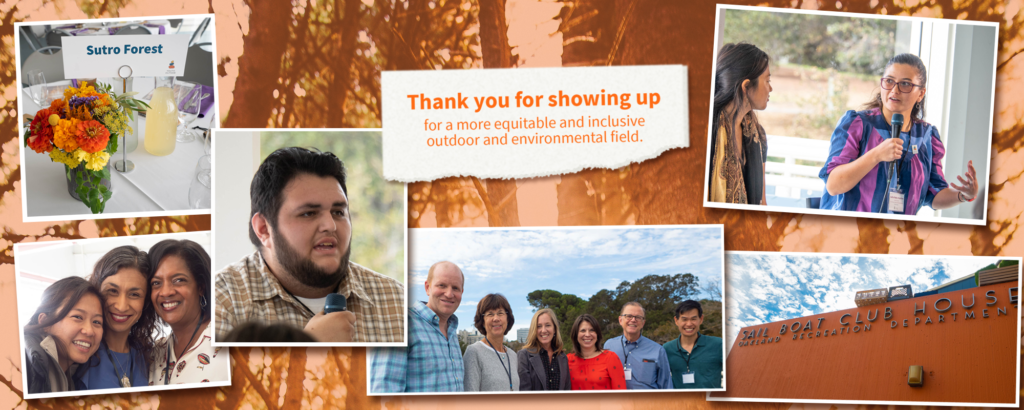 On behalf of everyone at Justice Outside, we want to share our heartfelt appreciation for those of you who came out to our October 23rd event, A Generation of Hope and Change. We hope that you left feeling as inspired by the amazing speakers as we did!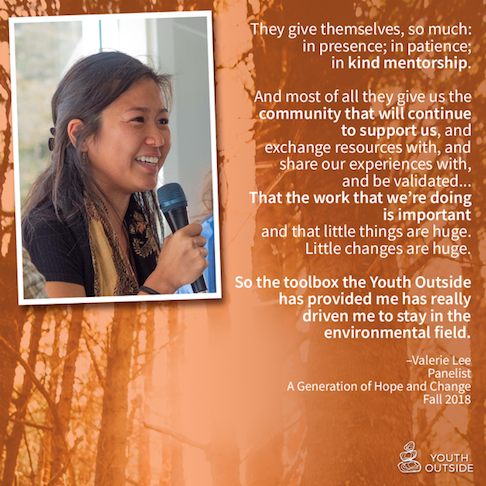 The stories they shared about their experiences serve as hope, reminding us of the power of early and meaningful outdoor experiences; and as a call to action for us all.

As we strive to ensure the well-being of our planet for generations to come, let us work together towards deep, systems-level change by continuing to support leaders like our panelists. We invite you to stay engaged in the dialogue needed to create a more equitable and inclusive outdoor and environmental field.
You can see photos from the event here. Special thanks to mark! Lopez, Sofía Pablo-Hoshino, Valerie Lee, and Irwin Perez for making this the phenomenal event that it was.
Thank you for all the ways that you show up for Justice Outside and for young people everywhere.
Warmly,
Kim Moore Bailey and the team at Justice Outside
p.s. We've launched new channels as part of our support for the next generation of environmental and outdoor leaders. Please follow Next Generation Outside on Facebook and Instagram!