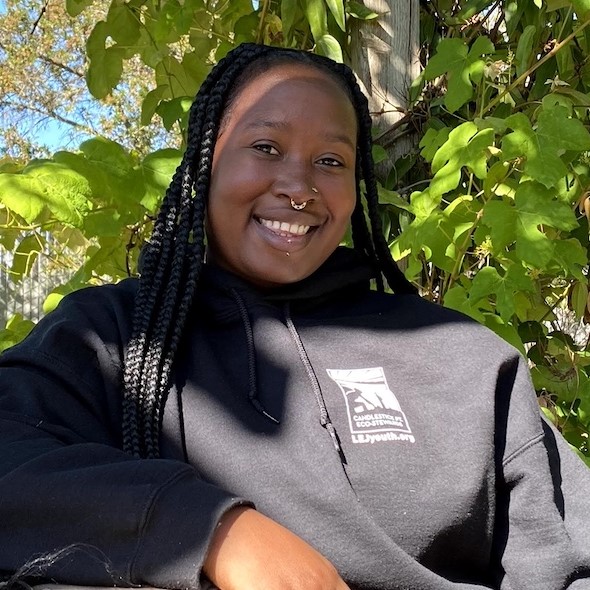 Adriana Johnson (she/her) grew up in Stockton, CA where she graduated high school and went on to get a bachelor's degree in Liberal Studies. As early as Kindergarten, AJ knew she wanted to be a teacher and now she gets to live out that dream every day. 
Growing up, AJ's family spent a lot of time outside camping, swimming, and running around with friends and neighbors playing outside. The outdoors has always been a place of love and connection. She is always trying to share her favorite outdoor spots with those she loves. This passion grew when she realized she can also share that passion with the youth. 
When AJ is not working, she likes reading, learning about sustainability (especially improving public transportation), playing on her Nintendo switch, roller skating, and just hanging out with her son.