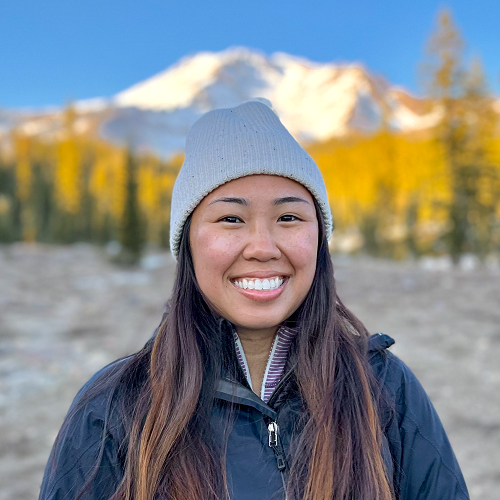 Meghan Cruz (she/her) spent most of her childhood in the outer suburbs of Chicago and moved to the Bay to be closer to the ocean. Meghan is a recent graduate from the University of California, Berkeley, where she earned a B.S. in Environmental Sciences and a B.S. in Society and Environment. In addition to coursework, her lived experiences have shaped and grown her passion for education and environmental social justice.
Currently, Meghan works to create a more inclusive environment in the energy industry and integrate the core values of ESJ into key decision-making processes. She continues to learn about the power of her voice and identity in spaces that traditionally lack people of color.
On the weekends, Meghan can be found hiking in the redwoods, diving in the kelp forests, or reading a book on the beach.