Outdoor Educators Institute: Pathfinders is a 5-month professional development engagement program specifically designed for Outdoor Educators Institute alumnx to further develop their own outdoor equity-oriented projects. This program will equip the alumnx with support, networks, and resources to take advantage of in order to create and sustainably implement culturally relevant initiatives, either within an existing organization or completely independently as a non-profit or personal business.
We are proud to introduce OEI: Pathfinders 2023! Below you will learn about them and their projects.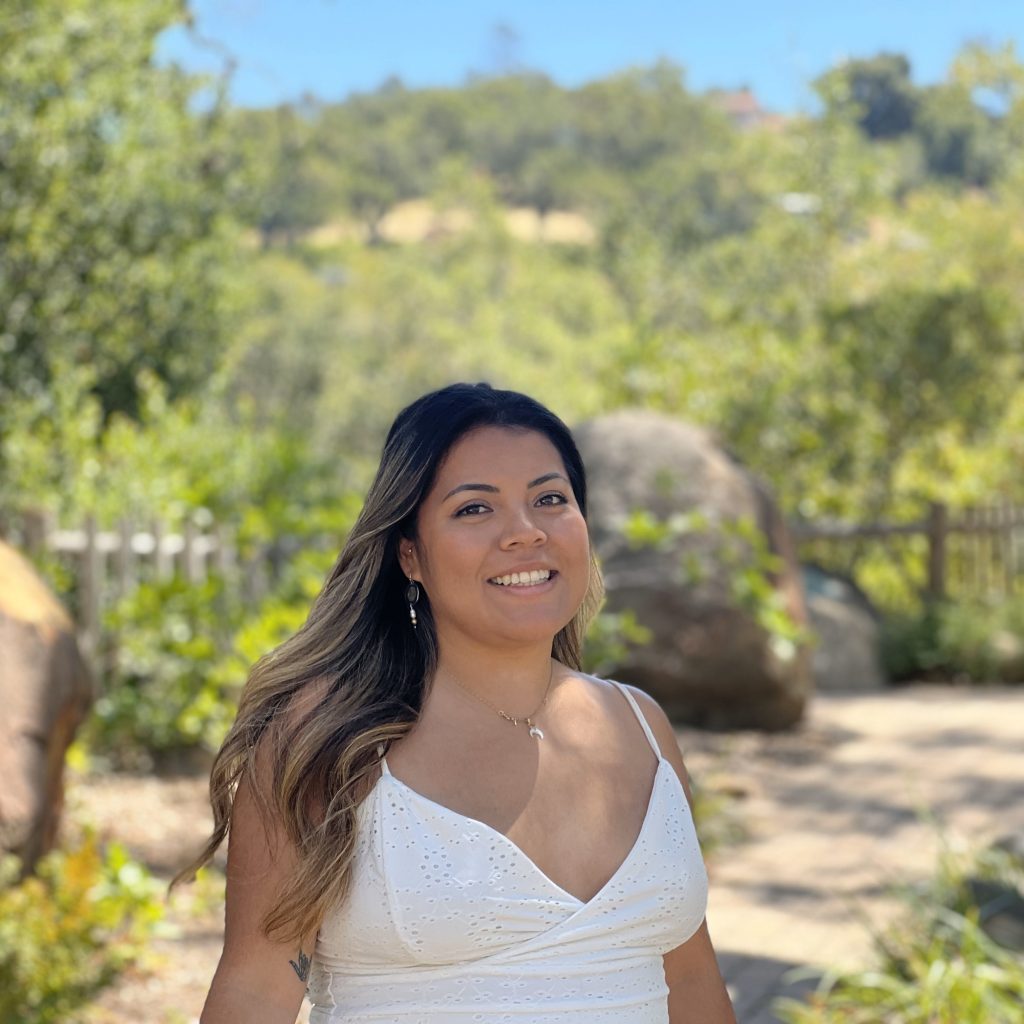 ADRIANA BECERRA (She/Her/Hers/Ella)
Adriana is an outdoor educator at a local non profit in Visalia, California and a volunteer for Latino Outdoors Fresno. Adriana's recent career shift into outdoor education has inspired her to join the OEI Pathfinder's program with a mission to give back to her community. After participating in Justice Outside's Fall 2023 OEI Program, Adriana saw the importance of Justice Outside's mission to provide equity and justice in the outdoor and environmental field. Adriana wants to create a meaningful program that would tie in mental wellness and finding joy in the outdoors to switch the outdoor narrative for families in the Central Valley. Adriana hopes to empower Latinx and Black, Indigenous, and Communities of Color to explore the outdoors as they are and equip them with the tools to be able to make the outdoors a part of their everyday life.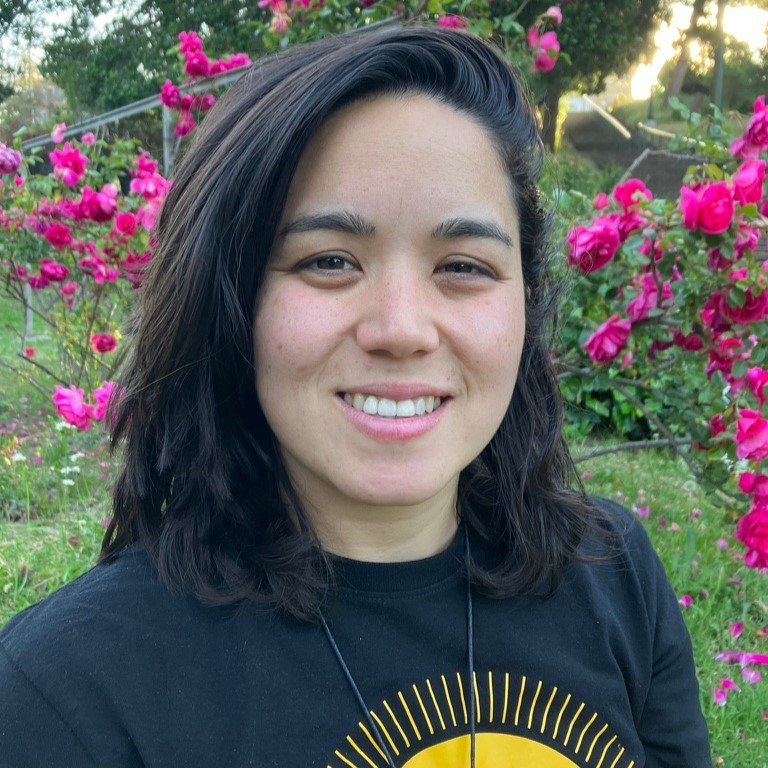 ERIKA BRUNO (She/Her/They/Them)
Erika is a recent University of San Francisco graduate with an MA in Human Rights Education (2023). Concurrent with her studies, she has gained experience working for non-profits in the Bay Area in program coordination and outdoor instruction. As an avid climber and hiker, she noticed discrepancies in who historically has had access to the outdoors and how that is tied to systemic issues. As a result, she has taken part in just about every professional development opportunity that Justice Outside has offered, including the Outdoor Educators Institute (OEI) and the Rising Leaders Fellowship (RLF). Ultimately, taking part in OEI: Pathfinders will continually help her build skills that could cultivate the beginnings of a sustainable program designed for those who have been pushed out.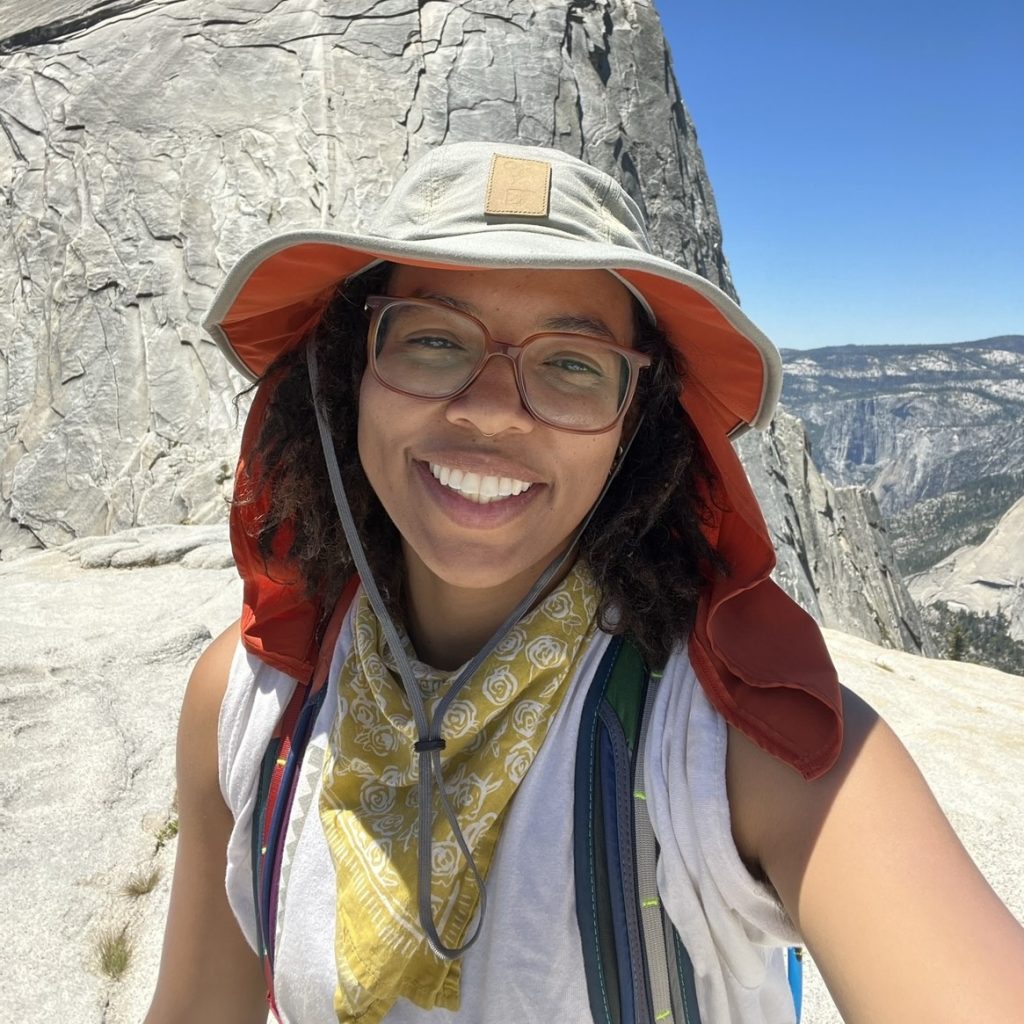 ROMAINE DESCLOS (They/Them/She/Her)
Romaine is an outdoor enthusiast, open minded, and curious being who is willing to learn and adventure through life. Their purpose and passion is to build their community with intention to share and create better access for their Black, Indigenous, and People of Color & Queer and Trans peers to explore nature and bask in its wonder. As the owner and operator of The Red Barn Connection in Coarsegold, California, they are a D.I.Yer with a small farmstead. They continue to educate themselves on natural building and sustainability, as well as agriculture and composting.
Through OEI: Pathfinder, Romaine hopes to learn how to transition to become a space holder for community building, where people can gather and be with the land and work on dreams of their own. By trade, Romaine is an empathetic space holder, healer and therapist, as well as outdoor educator for youth. They continue to strive to be more themselves as they grow through their practice. It is Romaine's dream to combine their higher education, experience and learning from OEI: Pathfinders to serve as a support for the communities who have been systemically excluded from outdoor spaces.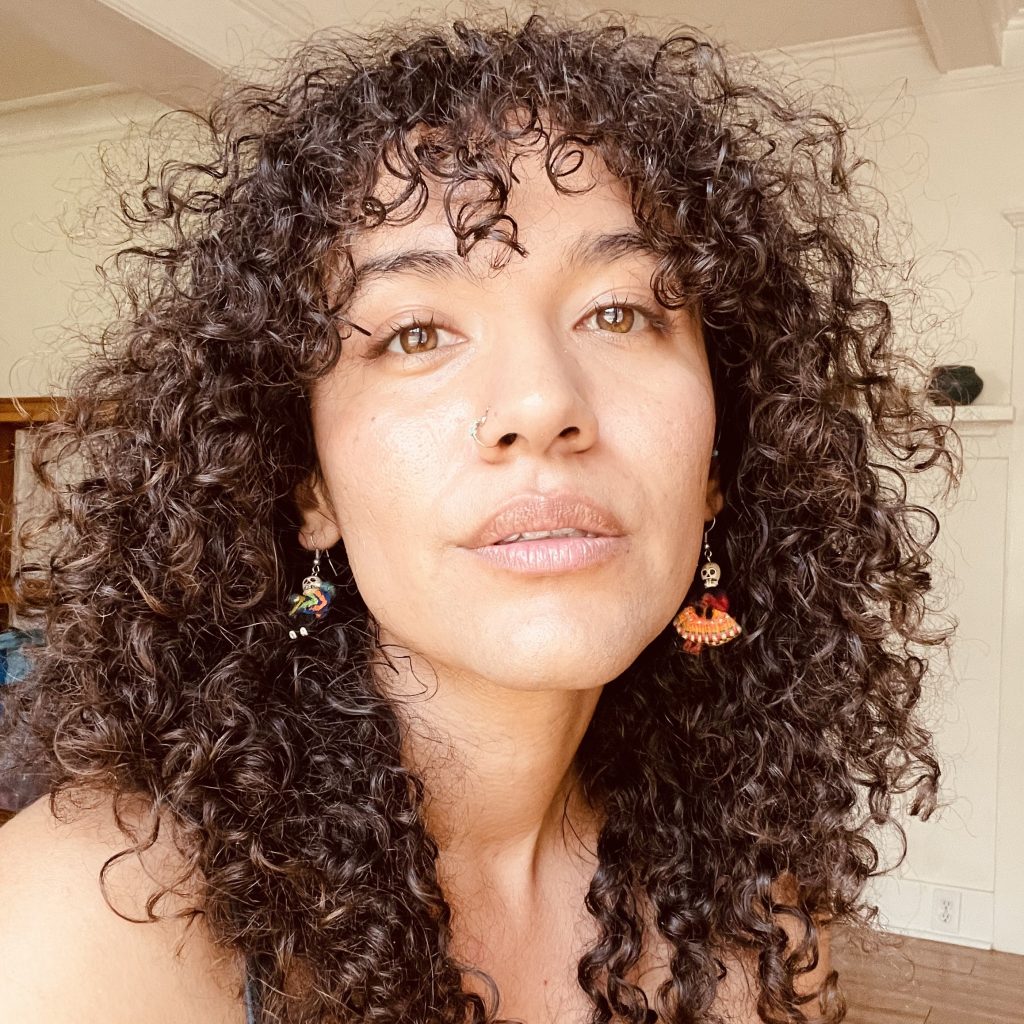 ITZEL ESCARCEGA (She/Her/Hers)
My intention and desire to participate in OEI: Pathfinders is to continue to cultivate and expand spaces that call in rest through dialogue, plant medicine, and face/body art while being outdoors or cultivating deeper relationships with our ecological environments. Spaces that are Queer and Trans Black, Indigenous, and People of Color centered that give back to the folks who are organizers, farmers, caretakers, creatives, constant givers that pour into our communities and families. My professional interests consist of plant medicine knowledge sharing and making, movement through dance or exploring our surroundings when in nature, and using face/body art as a form of expression and adornment to the vessels we inhabit.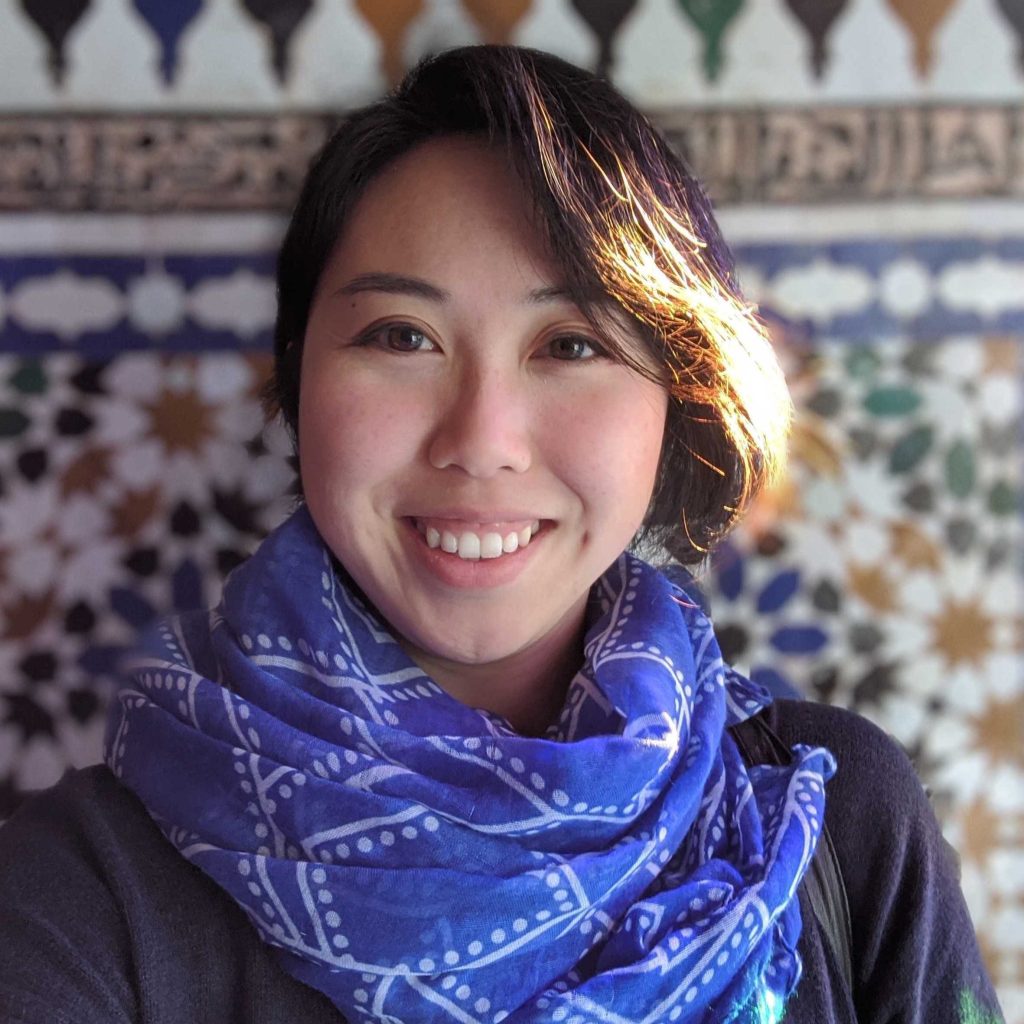 WYNN KWAN (She/Her/Hers)
Wynn Kwan (she/her) helps organizations take a deep dive into their impact and create sustainable and equitable solutions. She focuses on social and environmental topics such as human rights, equity and inclusion, environmental justice, and power dynamics. Previously, she worked to create more equitable relationships with artisan groups around the world. She is excited to join this Pathfinders cohort to collaborate with and cheer on fellow cohort members as everyone brings their projects to life.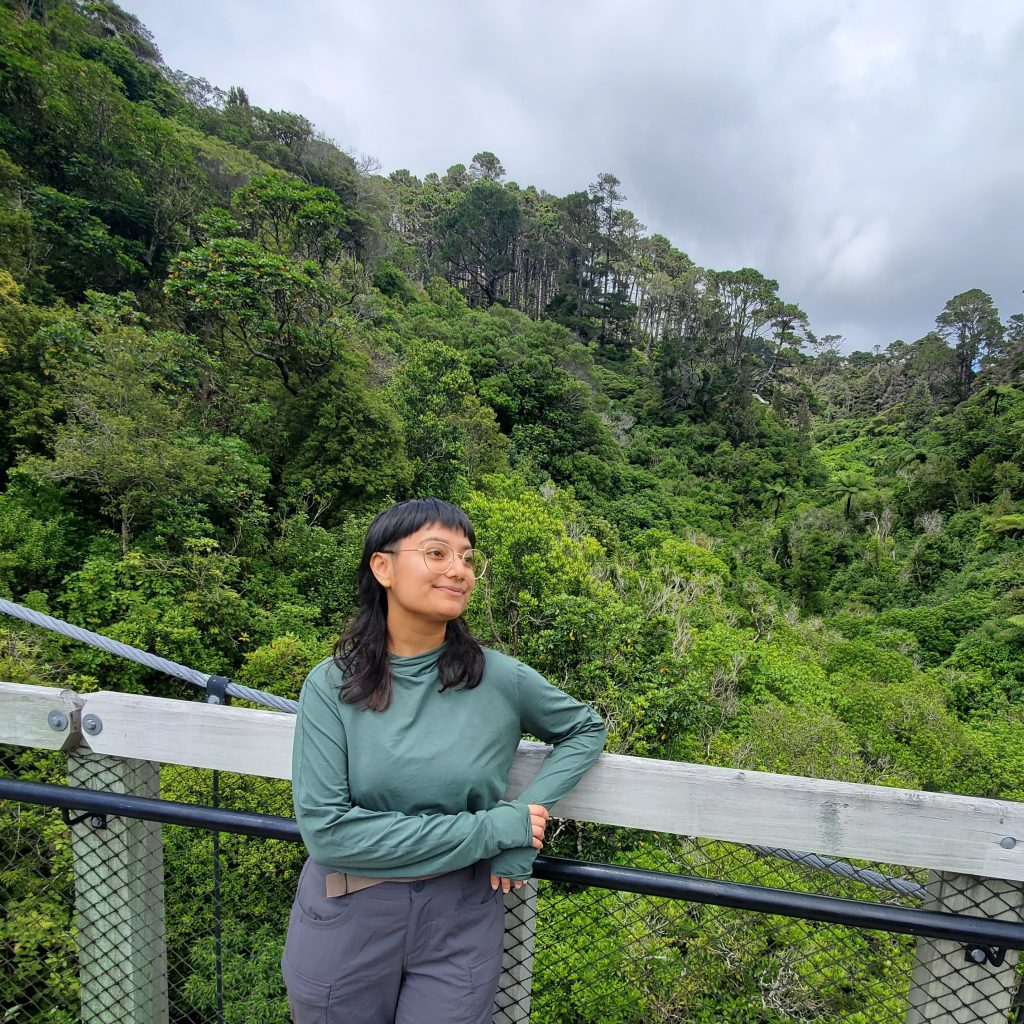 NEENA MOHAN (They/She/He)
Neena is an environmental justice advocate and student of somatic healing. Neena currently works with the California Environmental Justice Alliance (CEJA) as a Grant Writer and with Farallon Strategies as a Project Associate supporting equitable climate adaptation & resilience efforts. Neena's professional experience includes serving as the Climate Justice Program Manager and Climate and Air Campaign Manager at CEJA, where they worked on fossil fuel phase-out, transportation justice, air quality improvement, and Just Transition issues alongside environmental justice communities. Neena has also served on the AB 32 Environmental Justice Advisory Committee (EJAC) to the California Air Resources Board (CARB) and on the California Energy Commission's (CEC) Clean Transportation Advisory Committee. Neena previously worked with Alameda County's Office of Sustainability, the Greenlining Institute, Earthjustice, and National Parks Conservation Association to adcance various equitable environmental policies, programs, and communications efforts.
Neena is a graduate of Justice Outside's Outdoor Educators Institute and of Critical Ecology Lab's Liberation Ecology Field Course. Neena holds Bachelors of Science degrees from UC Berkeley in Environmental Sciences and in Conservation & Resources Studies, as well as a minor in LGBT Studies.
Neena is excited to engage in OEI: Pathfinders to build out their vision of holistic healing in nature for marginalized communities. As a yoga teacher, peer counselor for the trans community, and student of somatic healing practices, Neena hopes to support queer/trans Black, Indigenous, Communities of Color in their healing journeys towards greater freedom and collective liberation.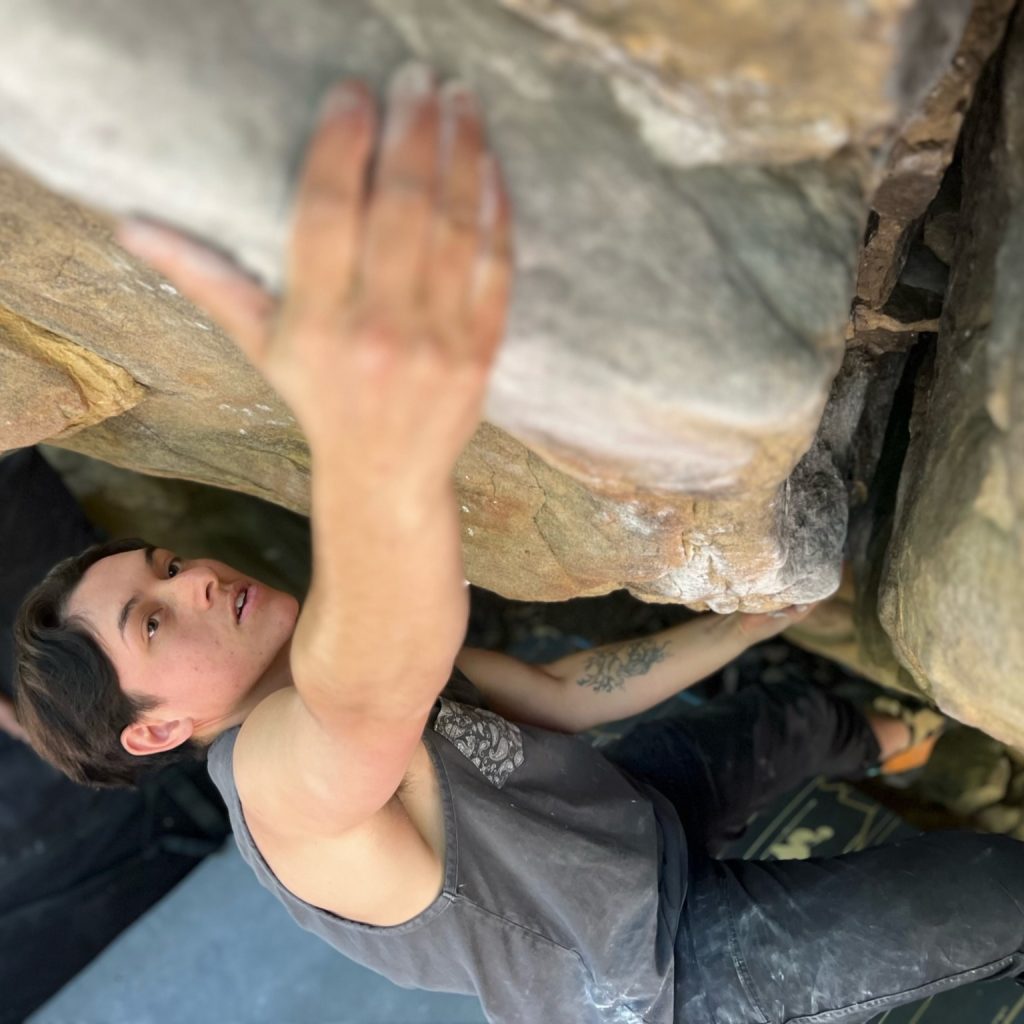 SHEA OPILLA (He/Him/His)
I am excited to have the opportunity to join OEI: Pathfinders because I want to continue guiding and providing for my community as an outdoor educator and facilitator, and Pathfinders is an experience that will help me find my ground in planning, organizing and networking to build my vision. I am a student of Kinesiology at San Jose State University, and I have a passion for any activity that can get me outside and moving my body, especially bouldering, hiking and camping. My identity as a Filipino transgender man has been formative in cultivating resilience, passion, and community in outdoor spaces. I hope to gain the experience and knowledge necessary to continue creating safe and enjoyable spaces outdoors and to bring that back to my community in my own way. The heart of my personal mission is to serve, educate and provide space for trans and non-binary folx to develop healthy relationships with nature and movement.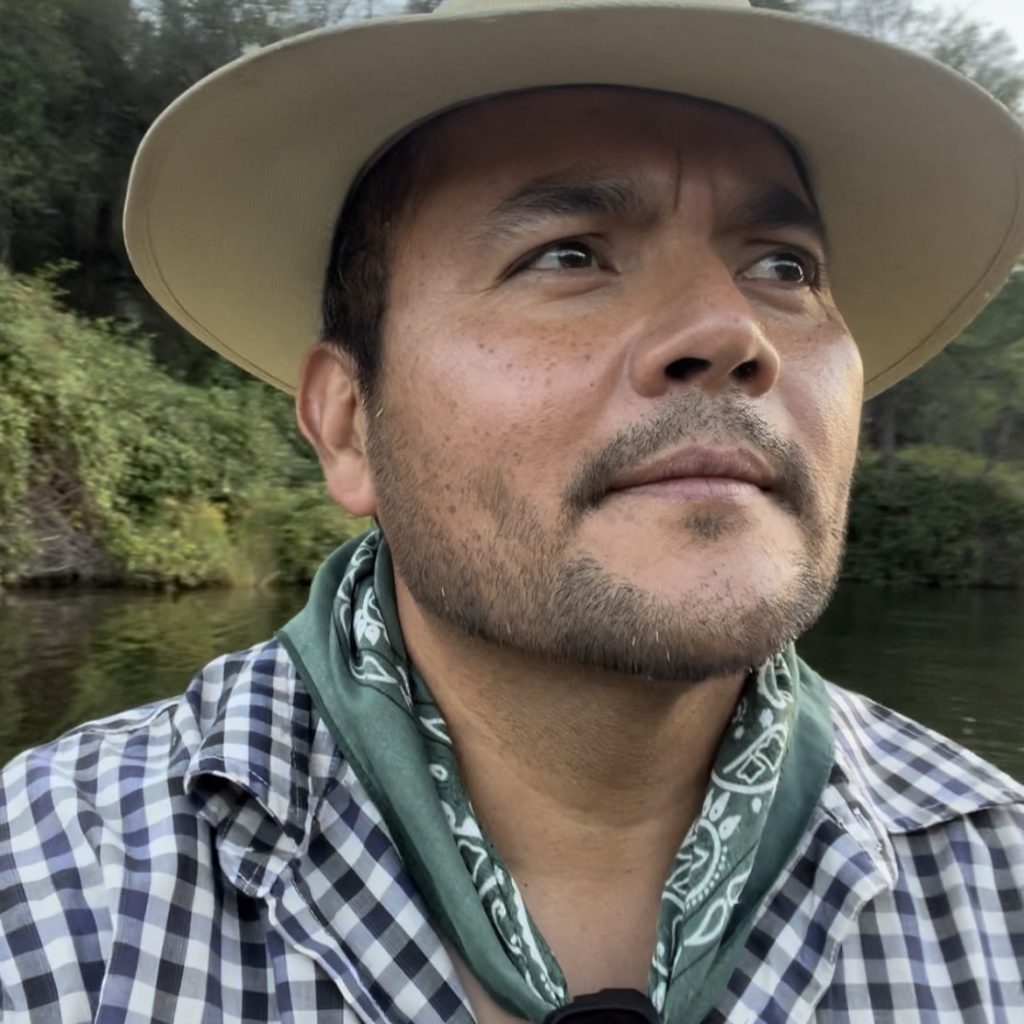 CHUCHO PINEDA (He/Him/His/Ello)
As a migrant who stands on the shoulders of my parents, my elders, and many other community advocates and activists, it is my life's journey to continue contributing and sharing this solidarity and its many forms of justice and equity with our Black, Indigenous, and Families and Communities of Color just like it was passed on and shared with my family and myself. This is with the intention of coming closer in achieving the equity and justice needed in the many aspects of our lives, environment, communal/individual spaces, institutions, etc.
I serve witness that Nature and its many outdoors activities are a catalyst of change when it comes to improving the quality of life and health just as it promotes and cultivates a symbiotic culture serving the collective good of our ecosystem, families, and communities. Thus, I value as I am grateful for OEI: Pathfinders' continued solidarity in sharing capacities, resources and accessibility via this program for us JO alumni. This is a need opportunity to create a communal space of collective empowerment while mutually building our capacities in striving towards equitable justice outside and a healthier tomorrow for all Pachamama and us Her beloved creatures.
OEI: Pathfinders will assist me in multiplying its efforts (as well as ours) of solidarity and struggle among our immigrant and migrant communities who are in desperate need to have access and use of the outdoors. COVID shed light on how our working families have been and continue to be overworked; and our farm-working and rural communities are no exception to this. I look forward to our collective efforts in growing as individuals and as a cohort in honing/sharpening our visions just like our capacities/skills while fomenting the spirit of the justice outside movement while nurturing a more humane approach in bringing about equity to our Black, Indigenous, and Families and Communities of Color as well as our generous hostess Nature. Let's gomonos afuera!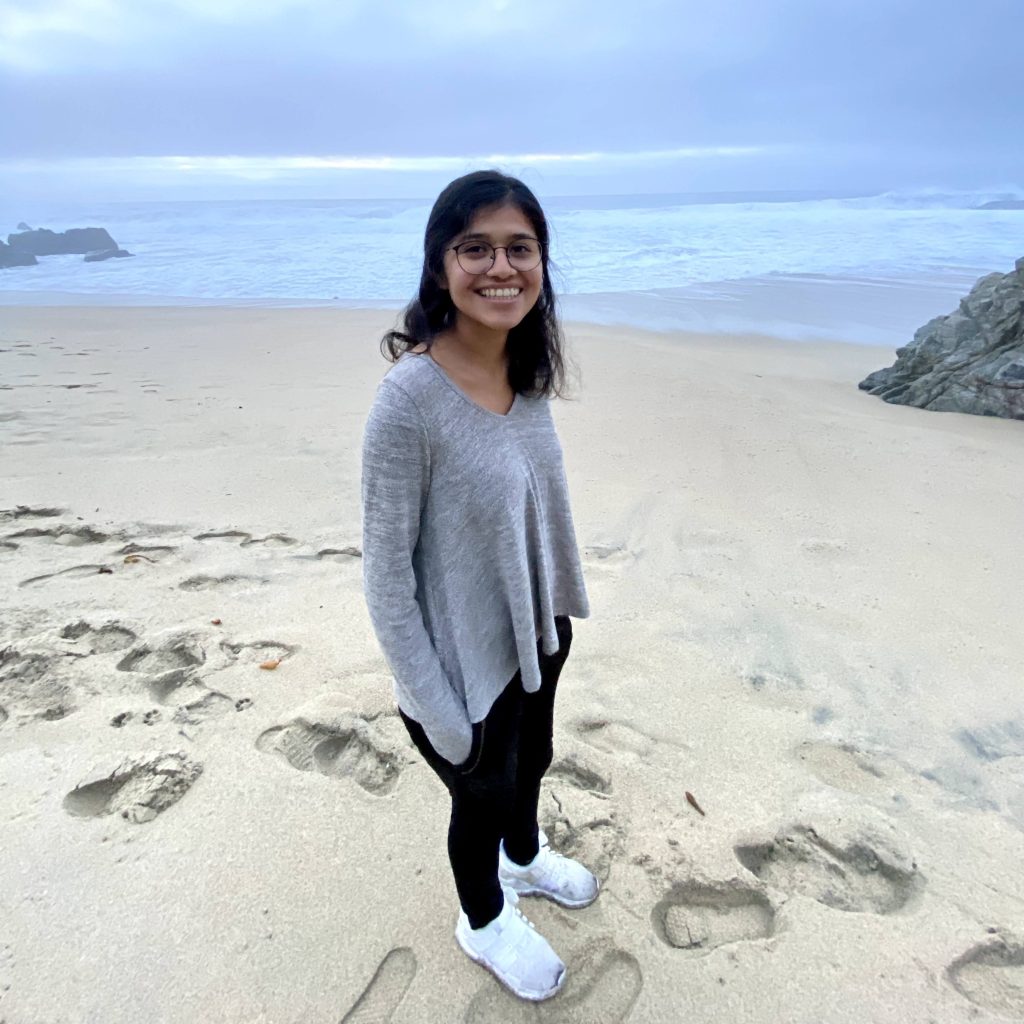 VERONICA RAMIREZ (She/Her/Hers)
Veronica has shown interest in relationship building, community engagement, and environmental stewardship. Her desire in participating in OEI: Pathfinders is to learn how to use her skills for community projects and be enlightened by her fellow colleagues gearing towards the same goal.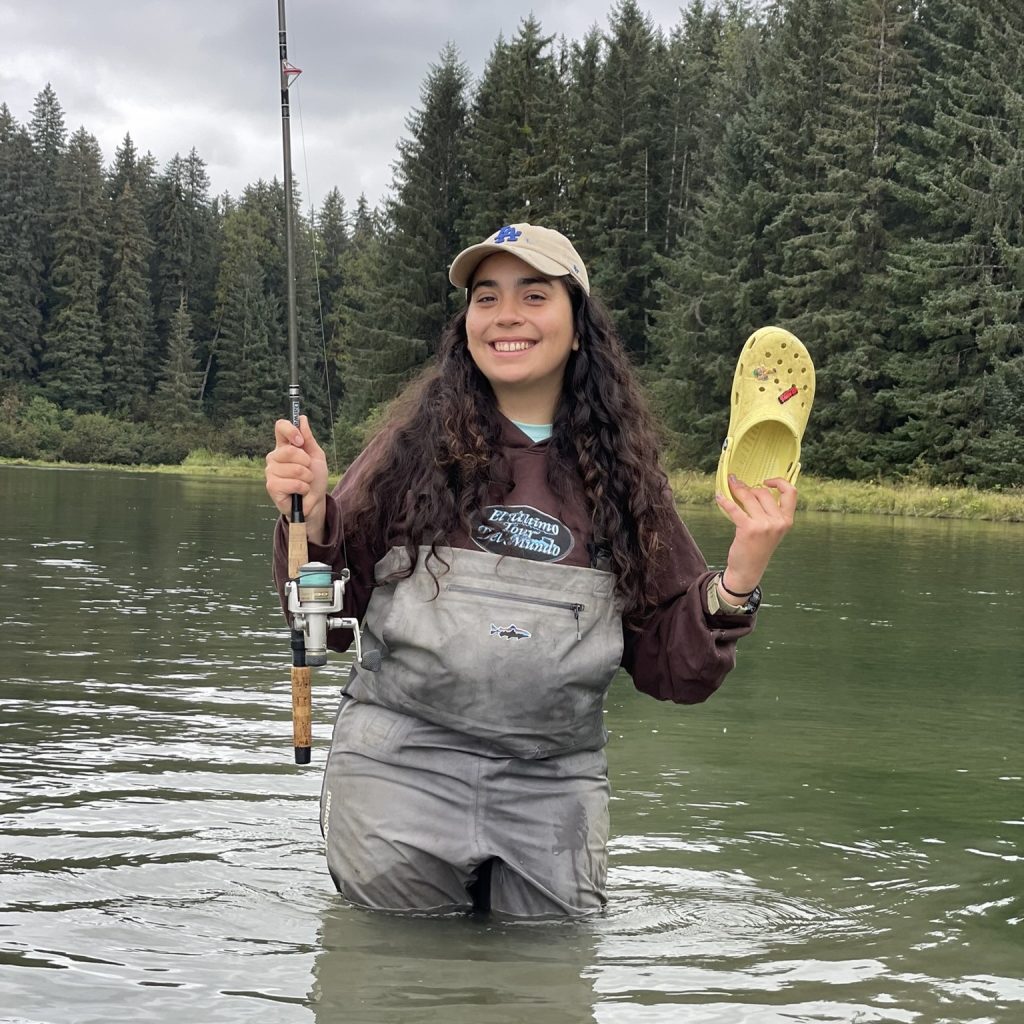 ANDREA URIBE (She/Her/Ella)
My name is Andrea, and I grew up in Bakersfield, California. The heat during the summers is one of Bakersfield's most prominent features. I grew up thinking that hiding from the heat and the outdoors, with the exception of dives into the community pool or scarce family beach trips, was the way to go. However, in high school I started to learn about the environmental issues through courses. Then, about appreciating nature through a summer Geology course where we got to Yosemite National Park. One look at Vernal Falls and I was hooked. I knew I wanted to work with something around the environment. This lead me to pursue a BS in Society and Environment from UC Berkeley. Here, I started learning about intersectionality and the systematic issues of climate change. And the Outdoor Educator's Institute taught me that there were still many connections and ways to rejoice in nature.
I learned about the importance of creating intentional Black, Indigenous, and People of Color spaces in the outdoor field. In search of more outdoor experiences, I headed to Gustavus, Alaska and completed the Glacier Bay Gap Year Program. This was yet another great experience where I learned about fostering connection to place. I was the furthest I had ever been from the Central Valley. However, it felt like the time I learned to appreciate it the most. After returning from Alaska, I started working as a policy advocate with unincorporated communities in the Central Valley. I'm so grateful for all of the opportunities I have gotten to explore, engage, and enjoy nature through educational programs and friendships. And I now hope to develop as a leader and pass along these experiences to other Black, Indigenous, and People of Color through the OEI: Pathfinders program.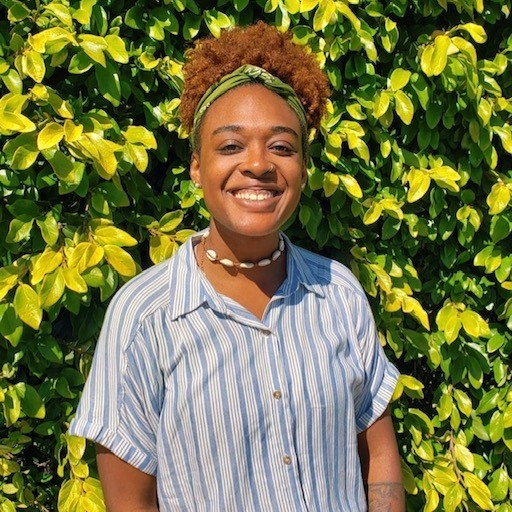 VANESSA WILLIAMS (She/Her/Hers)
Vanessa has been working in the outdoor education sector for several years. Over that time she has facilitated outdoor learning with youth ranging from Pre-K to High School. Vanessa's professional interests revolve around connecting Black, Indigenous, and Youth of Color to nature, teaching them how to grow and cook their own food, and the importance of making curriculum relevant to the communities she is in collaboration with. Lately Vanessa has been looking to expand her work into connecting with adults. She's seen how big of an impact outdoor education has in the lives of the youths she works with, and sees a gap in the work when it comes to adults. She'd love to say "yes!" one day when an adult asks her if there's programs where they can learn what she's been teaching youth for years. She's excited to participate in OEI: Pathfinders to cultivate skills and learn more about how to make this initiative happen.